DataKind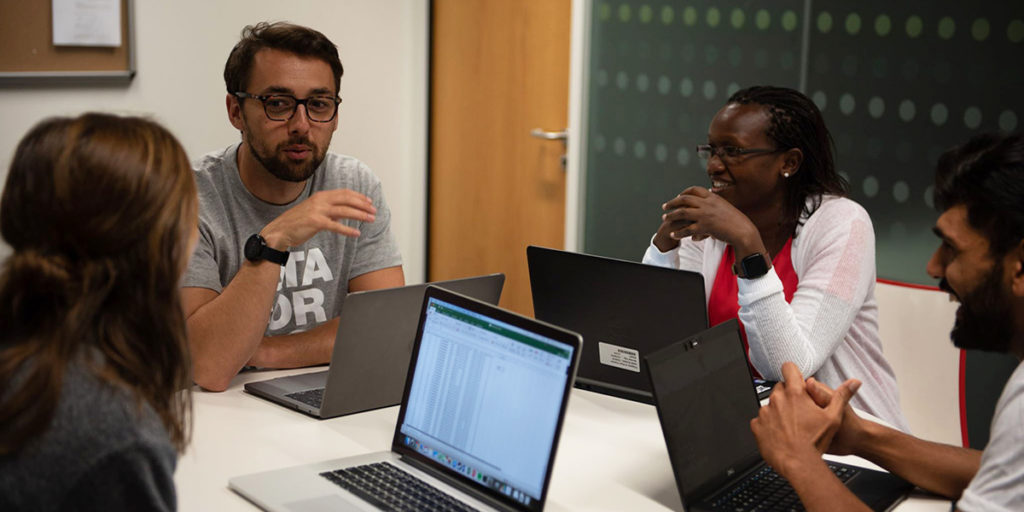 DataDives are high energy, marathon-style, 48-hour events where nonprofits work alongside teams of data scientists, developers and designers to use data to gain insight into their programs, address key problems in the communities they serve and advance their missions. These inspiring community events welcome 50-150 data scientists and technologists to collaborate and together analyze and visualize data sets to provide partner organizations initial insights or prototypes to inform their work and create real world change. Participating in a DataDive serves as a unique opportunity for attendees to learn and test out new skill sets, build cross-industry connections, and utilize their talents to produce actionable, meaningful results for mission-driven organizations.
Partnering with DataKind for the DataDives provide opportunities for Elsevier employees to contribute their unique skills to support humanitarian causes and learn new techniques from across industries to aid in their ongoing work – while underscoring support of the UN Sustainable Development Goals.
The latest DataDive took place in July 2019, hosted by the Elsevier office in London. We also collaborated on a DataDive in London in November 2018, as well as in New York in July 2018 (here and here) and in London in November 2017 (here and here).
DataCorps Disaster Relief
In 2018, DataKind and the Elsevier Foundation have partnered on a DataCorps Disaster Relief project with the World Bank's Global Facility for Disaster Reduction and Recovery (GFDRR) in support of the Sustainable Development Goals. The project analyzed high-resolution satellite imagery to create a scalable algorithm to distinguish among different building structures in order to identify rural areas susceptible to large-scale natural disasters. It aims to aid disaster risk reduction and recovery efforts in various developing countries.
The project was inspired by a one that DataKind previously piloted in rural Kenya and Uganda. Here, DataKind was able to develop a deep learning algorithm using satellite imagery to identify thatch and metal roofed homes as a way to determine which villages were most in need, given that metal roofed homes tend to signal higher household incomes. While the algorithm ultimately was not implemented, the project demonstrates the potential for nontraditional data sources like satellite imagery and cutting edge techniques like machine learning to help fuel the work of social change organizations by helping them automate time-consuming processes, understand the communities they serve and ultimately reach more people in need.
---
READ MORE