The Asian Scientist-Elsevier Salon for Leadership in STEM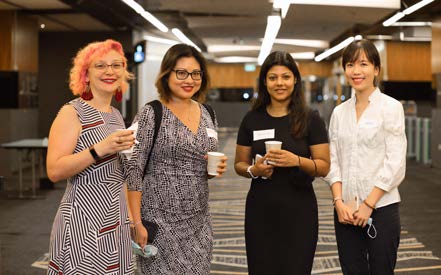 According to the UNESCO's Institute of Statistics data, an estimated 28.8% of the world's researchers are women. This number declines further when we look at the percentage of women who have taken up leadership positions in their organizations and still further looking across Asia. 
What we do
The Asian Scientist-Elsevier Foundation Salon for Leadership in STEM is a two-day intensive in-person leadership program that aims to equip women with the skills required for professional development and success. It is designed to create a safe space for women to gather, exchange ideas, get inspired and support one another in their professional journeys — helping to close the gender gap for women scientists in Singapore through capacity building, role modelling and networking. 
How we deliver
The partnership works to:
Accelerate change in the industry 
Provide skill and knowledge transfer 
Create a platform for women in the industry to connect
 "The highlight of the workshop was listening to the authentic and inspiring life stories on overcoming challenges in a male-dominated STEM world." 

Participant, Salon for Leadership in STEM
 "The best part of the workshop is that it helps me discover more about myself and how to communicate with the partners around me. It gives me power, and it strengthens my confidence." 

Participant, Salon for Leadership in STEM
---