The Asian Scientist-Elsevier Salon for Leadership in STEM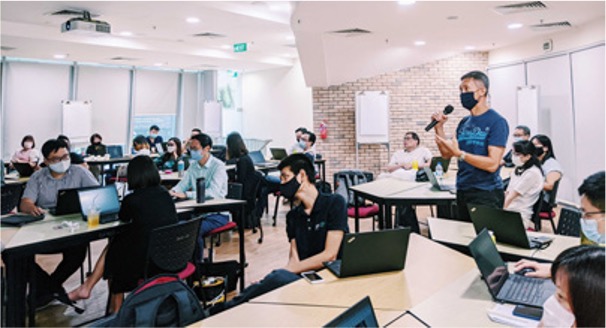 Over the past decade, organizations around the world have touted their progress in diversity and inclusion. But the reality is rather bleak:women remain underrepresented in the field of research and development. According to UNESCO's Institute of Statistics data, only an estimated 28.8% of the world's researchers are women. The regional average headcount in Central Asia is 48.1%and 23.4% in East Asia and the Pacific. The numbers dwindle further when we look at the percentage of women who have won Nobel Prizes.Between 1901 and 2020, the Nobel Foundation reports that58 Nobel Prizes have been awarded to women—most of them in the peace and literature categories. That is58 out of 876 Nobel Prizes.
Women inspiring women
Recruitment, promotion and retention of female faculty and staff scientists are key to elevating more women leaders in science. Therefore, we've developed a two-day intensive in-person leadership program that aims to equip women with the skills required for professional development and success.
The Asian Scientist-Elsevier Salon is anchored on raw conversations. It is designed to create a safe space for women to gather, exchange ideas, get inspired and support one another in their professional journey.
---