Our winners
2020 Elsevier Foundation-ISC3 Green and Sustainable Chemistry Challenge
First prize winner: "Use of cocoa waste for green composites production in Pangoa"
Second prize winner: "Chemolex"
2019 Elsevier Foundation-ISC3 Green and Sustainable Chemistry Challenge
First prize winner: "New green technique to remove toxic metal from wastewater"
Second prize winner: "Butterfly attractant for pollination and ecosystem health"
2018 Elsevier Foundation-ISC3 Green and Sustainable Chemistry Challenge
First prize winner: "Guava leaves as natural preservatives for farmers of Nepal"
Second prize winner: "phos-FATE: Empowering fishing communities for climate change"
2017 Elsevier Foundation-ISC3 Green and Sustainable Chemistry Challenge
First prize winner: "Biosurfactants to combat mosquito-borne diseases"
Second prize winner: "Crude oil-polluted site ecorestoration, Niger Delta, Nigeria"
2016 Elsevier Foundation-ISC3 Green and Sustainable Chemistry Challenge
First prize winner: "Sustainable textile dyeing using nanocellulosic fibers"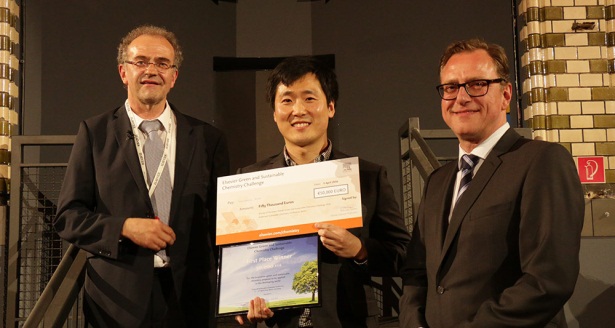 The proposal presented by Dr. Yunsang Kim's won first prize because of the innovative green chemistry aspect and the large positive impact on the environment: he will use innovative textile dyeing technology using nanocellulosic (NC) fibers to reduce the generation of wastewater and release of toxic chemicals. The proposed technology is expected to reduce more than 80 percent of water consumption and help diminish environmental footprint of textile industries around the globe.
"I am really very happy and overwhelmed in winning this prize," he said. "I feel responsible in developing this project to the next stage and for the actual implementation of the project, and I will do my very best for that."
Second prize winner: "Biopesticide for improvement of paddy yield"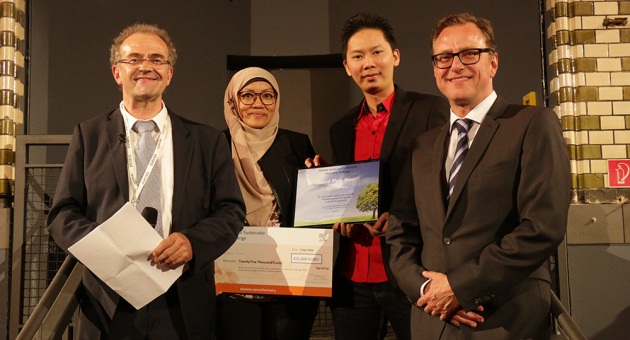 This proposal, presented by Prof. Suzana Yusup, was selected as runner up because of the innovative sustainable agricultural aspect: using natural products to develop a water-based bio-pesticide. The formulated product will be tested on paddy plants and should improve the productivity of paddy fields.
"I am so excited and thrilled in winning this award," Dr. Yusup said. "The prize will help us to implement our project in the local communities of our country, and we will do our best to make this a successful project."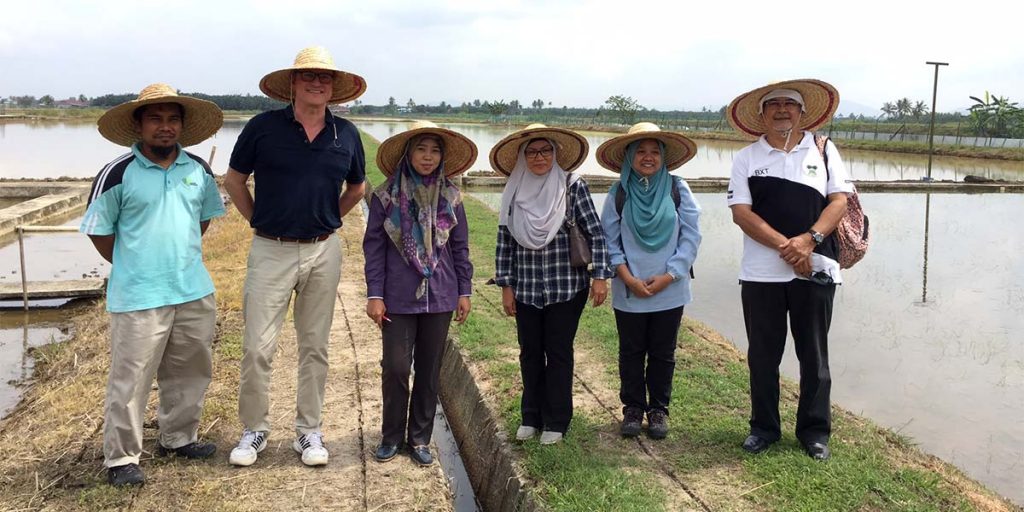 A year later, Dr. Yusup invited Rob van Daalen, Senior Publisher for Elsevier's Chemistry journals who initiated the Green and Sustainable Chemistry Challenge in collaboration with Prof. Klaus Kümmerer of Leuphana University, to have a look at the results of the field trials. She says that thanks to the Challenge "It gave internal recognition and the opportunity to enhance our research to support the global (UN) SDGs. It captured public attention, particularly the farmers, on the importance of the application of green and sustainable methods for improving paddy yield. The research support received through Elsevier Foundation also enables us to accelerate our research in a trans-disciplinary manner, collaborating with people from industry, farmers, governmental bodies and social sciences."