Our winners
2019 Elsevier Foundation-ISC3 Green and Sustainable Chemistry Challenge
First Prize: "New green technique to remove toxic metal from wastewater"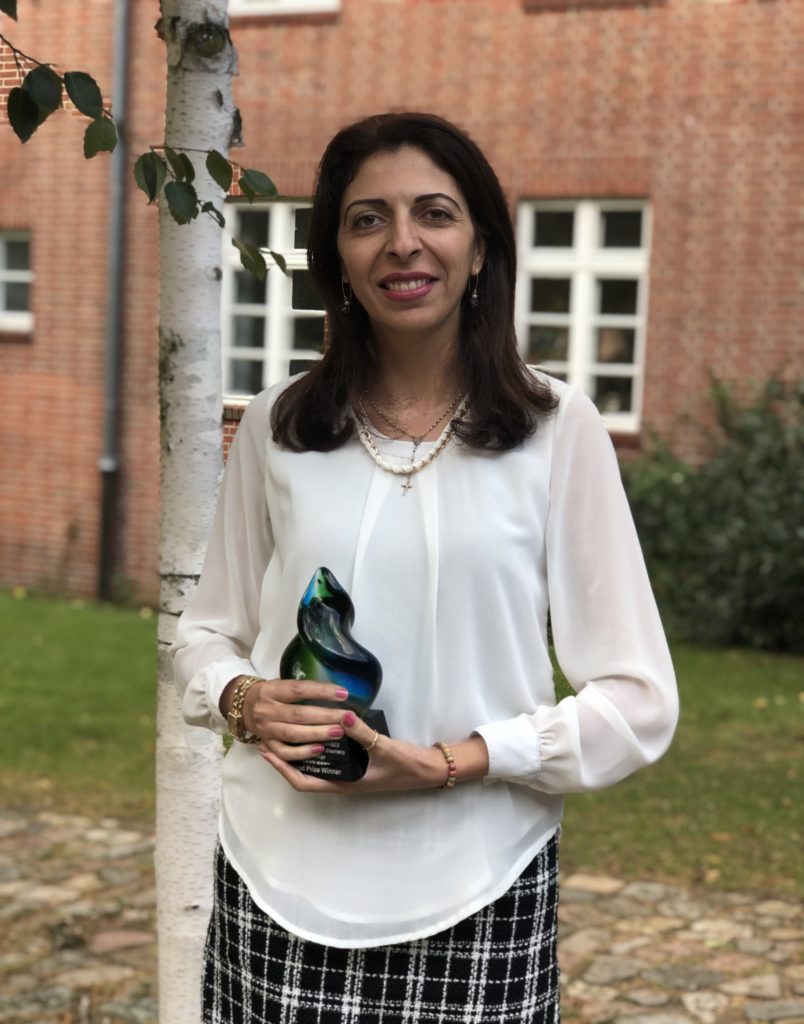 The first prize, worth EUR €50,000, was awarded to Dr. Ramia Albakain, Associate Professor at the University of Jordan, for her project "New green technique to remove toxic metal from wastewater". Due to a landscape where little precipitation occurs, Jordan suffers from year-long water shortages. To tackle these desertic climate challenges, the project showcased environmentally-friendly solutions to use green membranes to treat medical wastewater, making it safe for agricultural irrigation.
"Receiving this prize will enable me to not only initiate collaborations in Jordan, but to also do that internationally: I'm looking forward to more opportunities do joint capacity building, for the success of the project," said Dr. Albakain.
Second prize: "Butterfly attractant for pollination and ecosystem health"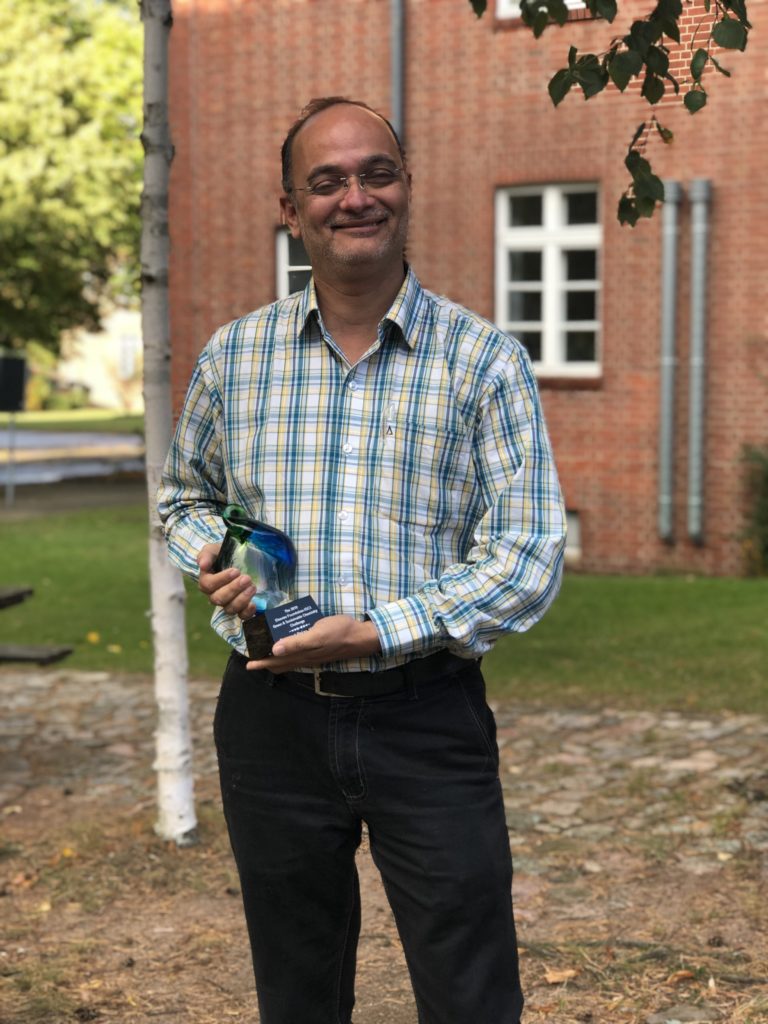 Dr. Ankur Patwardhan, Head of the Biodiversity Department at Maharashtra Education Society's Abasaheb Garware College, Pune, India, was awarded the second prize of EUR €25,000. His project, "Butterfly attractant for pollination and ecosystem health", focuses on the plant-pollinator interactions that play a vital role in maintaining ecosystem balance and aims at enhancing floral visits by butterflies through the development of natural attractant formulations.
"This prize gives me the energy and confidence to keep going: to serve the community is a priority, and as first step I'll reach to the farmers who have supported the development of the project," said Dr. Ankur Patwardhan.
---
2018 Elsevier Foundation Green and Sustainable Chemistry Challenge
First Prize: "Guava leaves as natural preservatives for farmers of Nepal"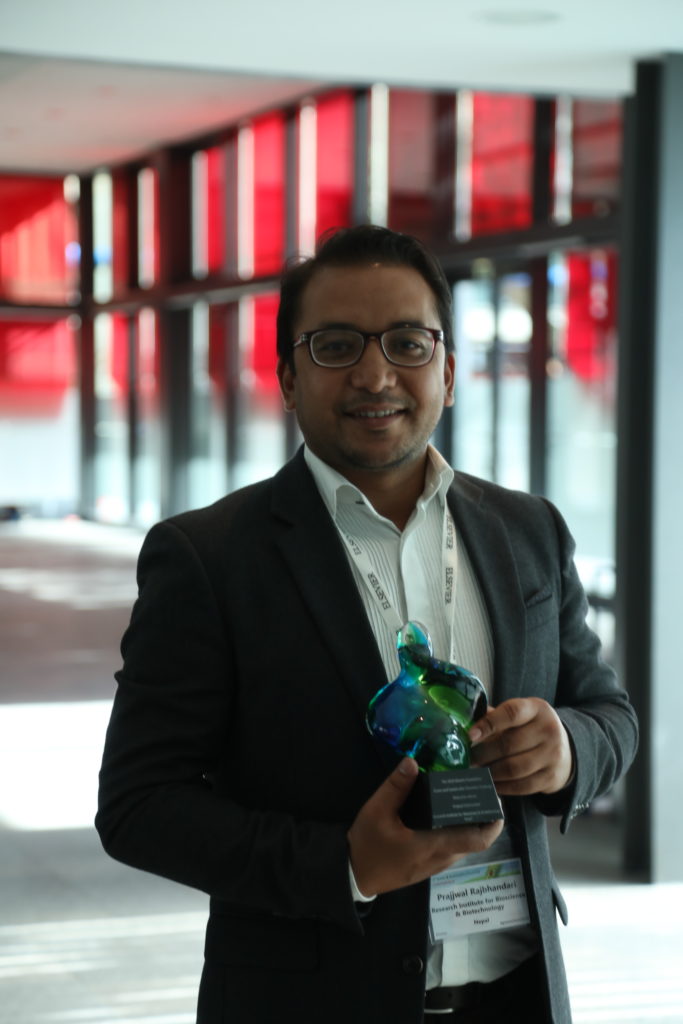 Prajwal Rabhindari, President of the Research Institute for Bioscience & Biotechnology (RIBB) in Nepal was awarded the first prize for his project that aims to minimize post-harvest food loss that affects smallholder farmers: up to one third of Nepal's food resources are lost in spoilage, which is hugely problematic for a developing country whose major economy relies on agriculture.
"Usually, additives and preservatives are used for the plants, not for the fruits – this is why I love the creativity of this solution", he said. "Using guava leaves to prevent spoilage will help farmers have their products on the market for a longer time: they make huge investments, but the amount of products that end up in the markets is so low – and the percentage of food loss is too big, especially in developing countries."
How is Prajwal's work progressing? Read the interview.
Second prize: "phos-FATE: Empowering fishing communities for climate change"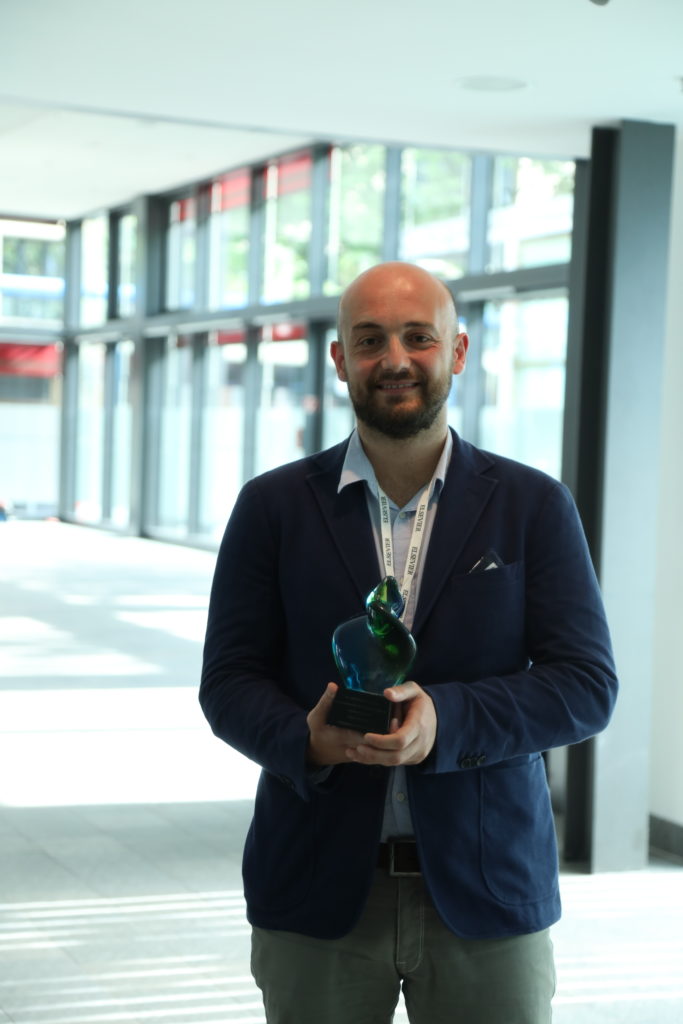 Dr. Alessio Adamiano, a researcher at the Italian National Research Council (CNR), has worked on improving resilience and empowering small-scale fishing communities in Senegal through his project "phos-FATE", which won the second prize. The jury members noted that phos-FATE proposes an interesting alternative to the common phosphate mining, a process that is highly polluting.
"The concept has the potential for high impact on local communities, as it can be easily scaled and adapted for other similar waste such as porcine and bovine bones, far beyond Senegal." – juror Dr. Borhane Mahjoub, Assistant Professor in Environmental Chemistry at the University of Sousse, Tunisia, and Associate Editor of Sustainable Chemistry and Pharmacy.
How is Alessio's work progressing? Read the interview.
---
2017 Elsevier Foundation Green and Sustainable Chemistry Challenge
First Prize: "Biosurfactants to combat mosquito-borne diseases"
The proposal presented by Dr. de Lima demonstrates well how sustainable chemistry can contribute to sustainable development in several other fields, in this case health. The scientific jury recognized that the project goes beyond re-using waste; by replacing dangerous toxic chemicals with organic matter, it tackles important global issues for several countries at risk.
"The quality of life of millions in Brazil, and in other countries at risk, can be greatly improved by this project." he said. "Having received this award will also prove fundamental to the development of research at my university. It will motivate students to pursue sustainable chemistry work and show them the importance of green solutions."
How is Denis' work progressing? Read the interview.
Second prize: "Crude oil-polluted site ecorestoration, Niger Delta, Nigeria"
In awarding Dr. Chikere's project, the jury members recognized that as the problem of oil-polluted soil goes way beyond Nigeria, the project sets an example for many developing countries facing the same conditions. They also wanted to stress the importance of giving incentive to work with local expertise and raise awareness around an issue that has been devastating the country.
"This prize is important not only for me and my team, but for Nigeria as well," she said. "The recognition makes me feel that we're not left out as a developing country. Through science, we'll be able to change lives and solve real life problems beyond the African continent. This award will give me access to better research facilities and help empower local Nigerian women through eco-restoration and biodiversity recovery."
How is Chioma's work progressing? Read the interview.
---
2016 Elsevier Foundation Green and Sustainable Chemistry Challenge
First Prize: "Sustainable Textile Dyeing Using Nanocellulosic Fibers"
The proposal presented by Dr. Yunsang Kim's won first prize because of the innovative green chemistry aspect and the large positive impact on the environment: he will use innovative textile dyeing technology using nanocellulosic (NC) fibers to reduce the generation of wastewater and release of toxic chemicals. The proposed technology is expected to reduce more than 80 percent of water consumption and help diminish environmental footprint of textile industries around the globe.
"I am really very happy and overwhelmed in winning this prize," he said. "I feel responsible in developing this project to the next stage and for the actual implementation of the project, and I will do my very best for that."
Second Prize: "Biopesticide for Improvement of Paddy Yield"
This proposal, presented by Prof. Suzana Yusup, was selected as runner up because of the innovative sustainable agricultural aspect: using natural products to develop a water-based bio-pesticide. The formulated product will be tested on paddy plants and should improve the productivity of paddy fields.
"I am so excited and thrilled in winning this award," Dr. Yusup said. "The prize will help us to implement our project in the local communities of our country, and we will do our best to make this a successful project."
A year later, Dr. Yusup invited Rob van Daalen, Senior Publisher for Elsevier's Chemistry journals who initiated the Green and Sustainable Chemistry Challenge in collaboration with Prof. Klaus Kümmerer of Leuphana University, to have a look at the results of the field trials. She says that thanks to the Challenge "It gave internal recognition and the opportunity to enhance our research to support the global (UN) SDGs. It captured public attention, particularly the farmers, on the importance of the application of green and sustainable methods for improving paddy yield. The research support received through Elsevier Foundation also enables us to accelerate our research in a trans-disciplinary manner, collaborating with people from industry, farmers, governmental bodies and social sciences."