How science can help feed the future
Personal experience with food insecurity led Prof Eugénie Kayitesi to pursue research into making indigenous foods more nutritious — and publish it open access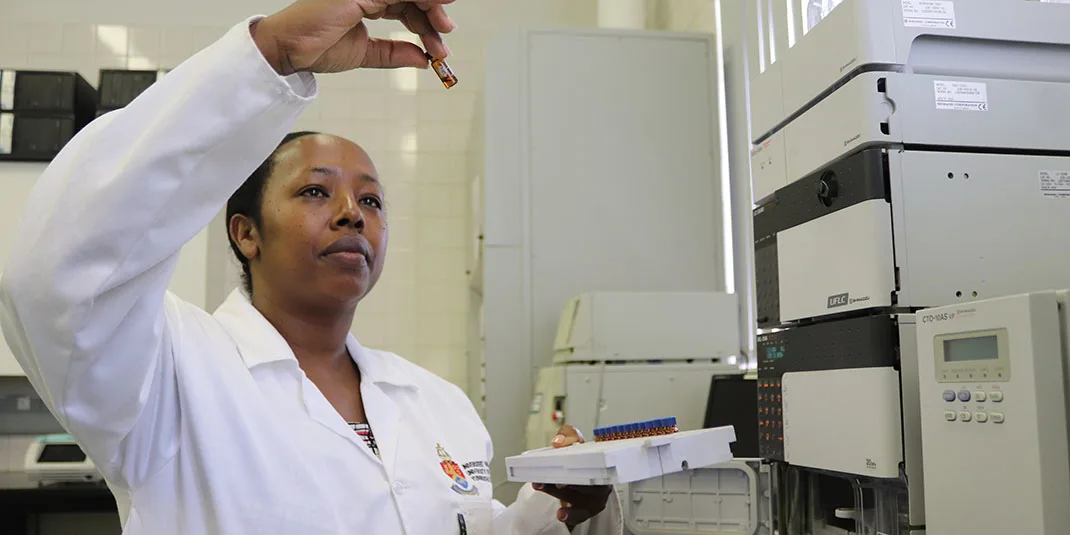 Eugénie Kayitesi spent the first seven years of her life moving from one refugee camp to another as she and her parents fled the civil war in Uganda. She experienced first-hand the devastating effects caused by not having enough food:
From one country to another, a lack of food was part and parcel of that experience. I saw people die from hunger or malnutrition-related issues.
The experience led her to the path she is on today. Through her research, Eugénie hopes to improve nutrition, diet and food security in Africa and beyond.
I think for most people, your career choices, your drive, is based on some of your experiences.
Eugénie is an Associate Professor in the Department of Consumer and Food Sciences at the University of Pretoria(opens in new tab/window), South Africa. She has published more than 30 peer-reviewed international journal articles and book chapters, received multiple awards and is a World Academy of Science (TWAS) Young Affiliate. This year, she received an OWSD-Elsevier Foundation Award for Early Career Women Scientists in the Developing World.
"Education was a saving grace."
It was in a refugee camp in the Democratic Republic of Congo that Eugénie started primary school. This inspired another professional desire: the wish to be a teacher:
Our teachers were all volunteers that decided to bring the children together and start teaching. That teaching environment took us away from our everyday experiences and allowed us to just be children learning, playing and singing together. It felt like education was a saving grace.
After the war in Uganda came to an end, Eugénie and her family returned to the country. She started upper primary school education, walking kilometers each day to get there.
By this time, she had discovered an aptitude for science. Her father, who was a champion of her education, hoped for her to become a doctor while Eugénie maintained her dream of going into teaching:
My father has been a great anchor in my life. My mum died when I was young as we moved between camps. Since then, my father has been the person I could really depend on.
Despite being part of a community that considered marriage more useful for girls than education, her father remained adamant that she deserved her chance with schooling:
My father didn't see any reason to stop me going to school. He believed that as long as I was good at something, I should be allowed to pursue it.

---

Read the full article on Elsevier Connect: "How science can help feed the future", Milly Sell, 13 September 2023.