2020 Elsevier Holiday Card
The holiday season has arrived! Rather than purchase professional holiday greeting cards, Elsevier has donated our holiday card budget to one of our incredible charities, Amref Health Africa. We have been partnering with Amref Health Africa for over 5 years to implement mobile healthcare learning solutions and to help African health tech entrepreneurs gain access to critical skills and funding.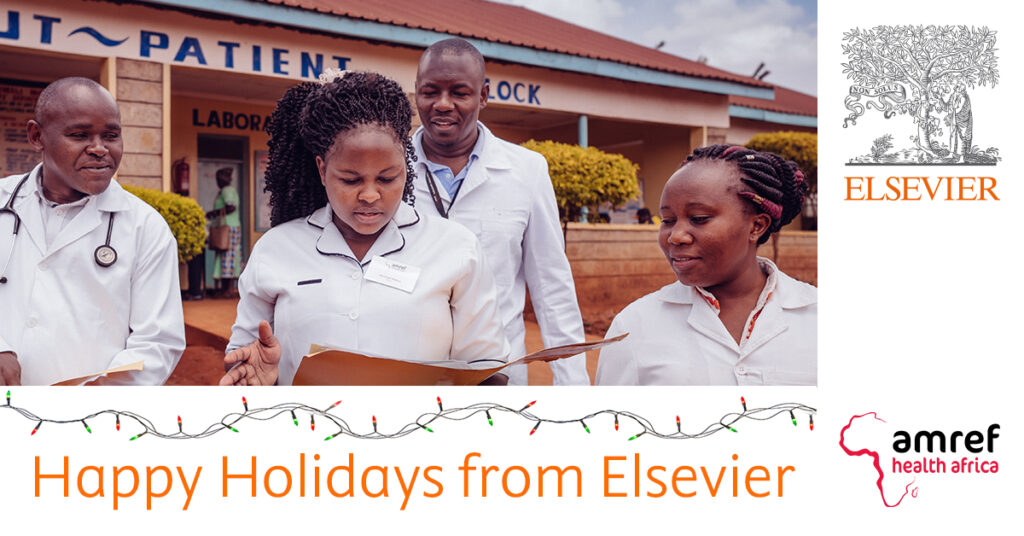 Leap, the mHealth platform
Leap is Amref Health Africa's mobile learning app for health workers. As part of the Ethiopian government's comprehensive COVID-19 approach, Amref has been appointed to roll out Leap to train health workers through Leap — an efficient means given that Ethiopia has 90% mobile service coverage across the country.
Ethiopia's healthcare challenges
Despite the efforts made in the past two decades to increase the number and skill mix of healthcare providers, Ethiopia still has a very low health workforce density. Health extension workers, who provide primary care in Ethiopia, can fill a part of this gap. The Federal Ministry of Health is seeking to upgrade and increase the number of HEWs, particularly in remote areas, and address concerns about education and practices.
Amref's solution: train community health workers through mobile learning
The traditional face to face learning practices is not sufficient to train health extension workers at the pace and scale required to fill gap. By deploying Leap, a basic phone mobile learning solution, Amref can train health workers rapidly, at scale.
Working with the Ethiopian Ministry of Health, Amref is using Leap to inform community health workers about COVID-19, deploying modules to different cadres of health workers: frontline health workers, community health workers and point of entry surveillance officers.
Innovate for Life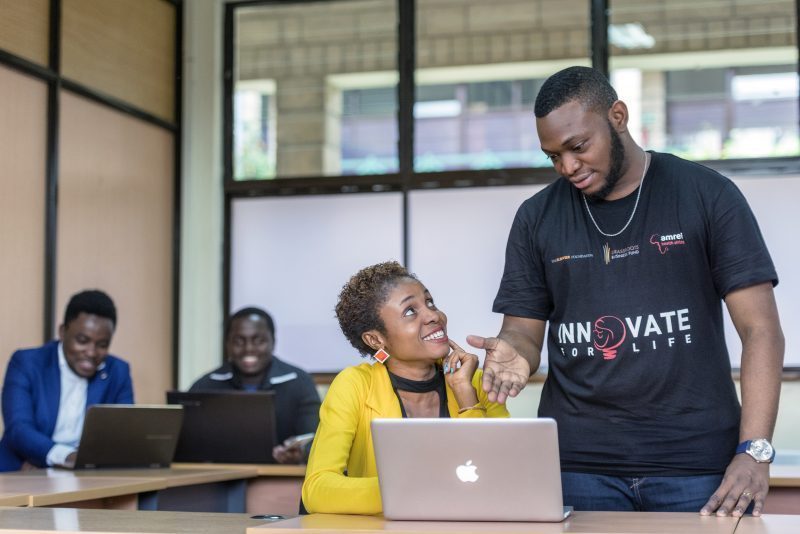 Supporting African entrepreneurs to develop home-grown innovations for health: this is the goal of Innovate for Life, an initiative launched by Amref Health Africa. The Elsevier Foundation is proud to support Amref's goal to help early-stage entrepreneurs in developing novel technological solutions. The Fund aims to bridge the gap between African entrepreneurs and international investors by offering deep subject matter knowledge, strong networks and access to funding.
The Jibu app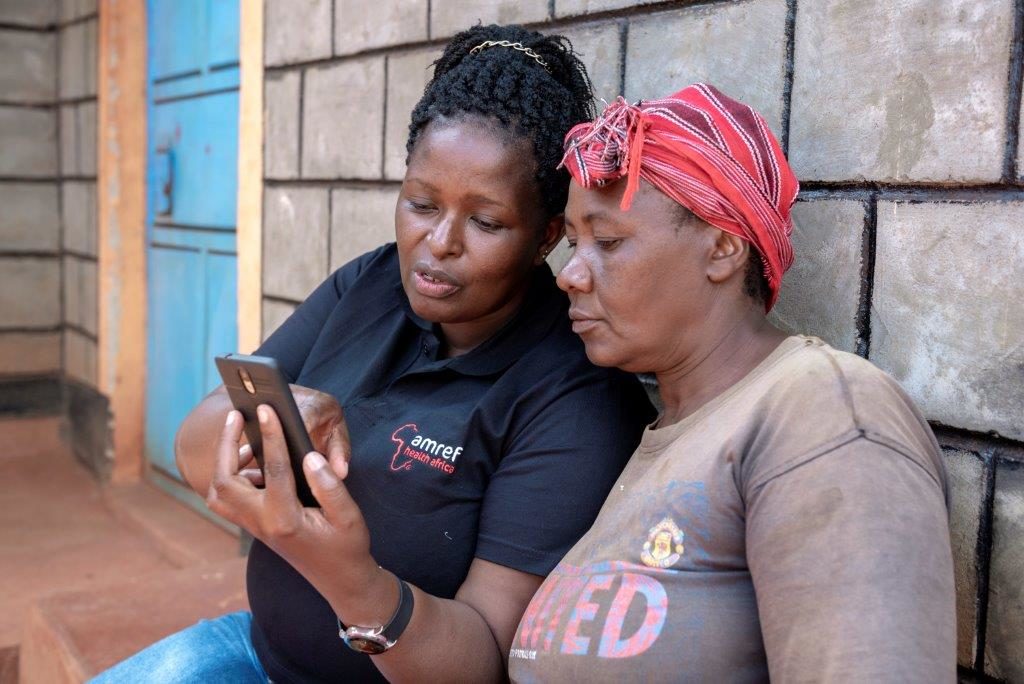 Before Leap, we supported Jibu – a mobile learning ap targeting both pre-service and in-service health workers. It is an on-job support tool and a general health worker training tool, providing an opportunity to access over 30 courses within the system. With an ideal goal of virtualizing the classroom experience by providing collaborative learning through forum discussions and peer to peer collaboration, there is high learner interaction and mentorship by subject matter experts.
---
Read our stories