7 women scientists from Global South recognized for food security research
The 2023 OWSD-Elsevier Foundation Award for Women Scientists taps researchers from Benin, Bolivia, Guatemala, Palestine, Mongolia, South Africa and Sri Lanka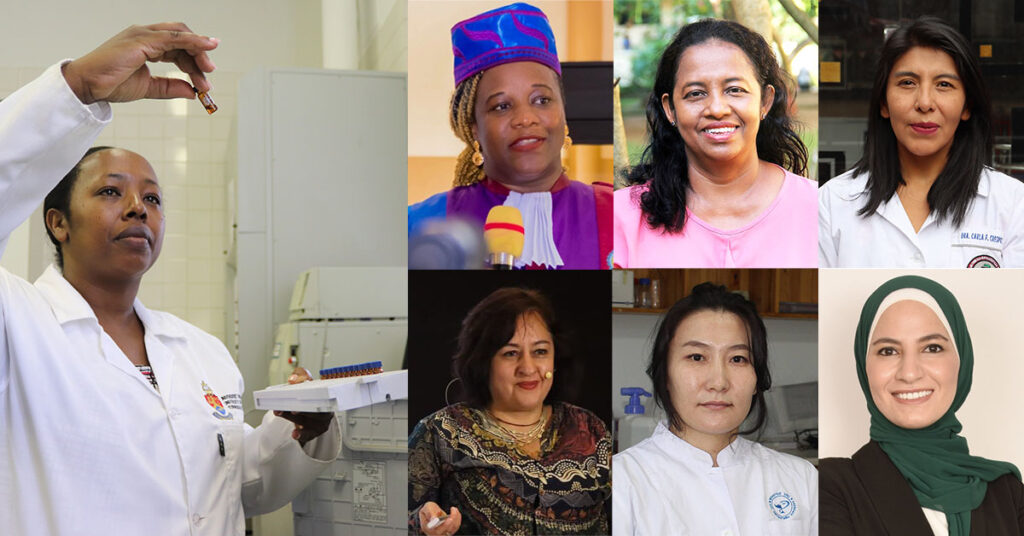 From climate change and COVID to the war in Ukraine, forces are converging to worsen the global hunger crisis. Research is critical if we are to combat food insecurity.
Seven women from the Global South are making an impact with innovative research that is helping meet this challenge while advancing UN Sustainable Development Goal 2: Zero Hunger, which focuses on agricultural productivity and sustainable food production. They are the recipients of the 2023 OWSD-Elsevier Foundation Award for Early Career Women Scientists in the Developing World.
The winners' research explores a wide range of ways to combat food insecurity, from crop disease resilience to improved child nutrition, and indigenous plant use to increase productivity. The prize also acknowledges the scientists' commitment to leadership, mentoring and engagement within their communities, including the use of innovative technologies in their research.
Prof Jennifer Thomson, President of the Organization for Women in Science for the Developing World (OWSD), said:
Wouldn't it be amazing if we could achieve SDG 2, Zero Hunger? Our amazing awardees for 2023 are trying to do their bit to bring this about — and what a bit that is! Just read about the research they are doing in their regions of the developing world, and I am sure you will be as impressed as I was when we selected them as the winners.
This year's winners are:
"With these awards, our vision is to celebrate these impressive women scientists who are helping to make real progress towards the UN SDGs," said Elsevier Foundation Executive Director Ylann Schemm. "We know that a quarter of all women are engaged in agriculture, which makes them more vulnerable to both climate change and resource scarcity. By focusing on food security in 2023, we want to spotlight the important research undertaken by women who are inspiring role models for communities most affected by this issue."
First awarded in 2013, the award is given in partnership by the OWSD and the Elsevier Foundation. OWSD chairs a panel of distinguished scientists to select the winners, and the Foundation awards a cash prize for each winner of $5,000 as well as an all-expenses-paid trip to attend a prominent scientific gathering to provide them with vital networking opportunities. This year, the winners will also have the opportunity to publish their work in STAR Protocols, an open access, peer-reviewed journal from Cell Press that offers structured, transparent, accessible, and repeatable step-by-step experimental and computational protocols from all areas of the life, health, earth and physical sciences.
Past award winners have been invited to meet their country's presidents and have been celebrated by local, national and international media; some have gone on to receive other prestigious awards and fellowships.
---
Read the full article on Elsevier Connect: "7 women scientists from Global South recognized for food security research", Rebecca Clear, 21 February 2023.