What it means to be a woman in science in the developing world
Five women receive the annual OWSD-Elsevier Foundation Award for Early-Career Women Scientists in the Developing World last month at the American Association for the Advancement of Science (AAAS) Annual Meeting in Boston. The award celebrates pioneering research, this year in engineering, innovation and technology. With a $5,000 prize and all-expenses-paid attendance at the AAAS meeting, it's designed to empower women to be role models, especially in countries where more scientific expertise and gender equality in academia is critically needed.
Creating technology to solve real-life problems of women
Sometimes, being a woman c
an influence the research one pursues. That's the case for Dr. Tanzima Hashem, Associate Professor in the Department of Computer Science and Engineering at Bangladesh University of Engineering and Technology. It's about understanding the problems faced by women and finding ways to solve them with technology.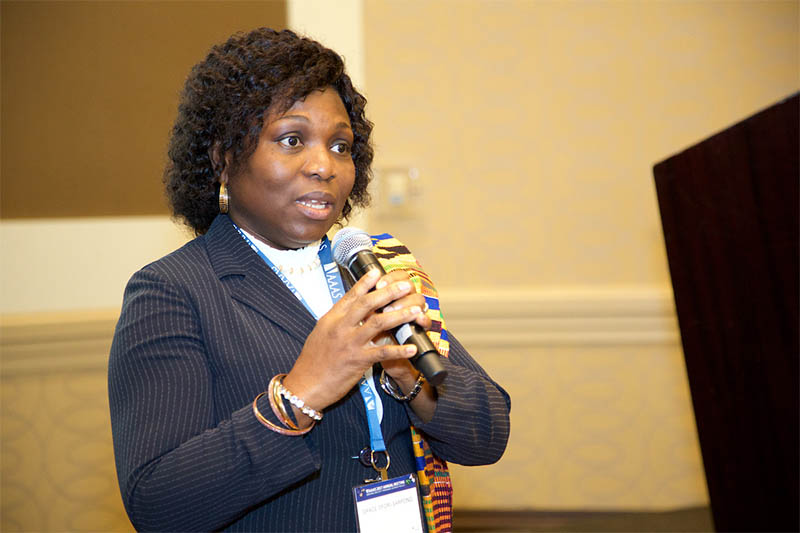 Dr. Ofori-Sarpong's is an Associate Professor at the University of Mines and Technology in Ghana. Her work is on mycohydrometallurgy, recovery of precious metals, acid mine drainage mapping and safe practices in artisanal and small-scale gold mining. To be considered for positions typically occupied by men, a woman has to "make herself known," she explained.
Dr. Felycia Edi Soetaredjo, a Lecturer at Widya Mandala Surabaya Catholic University in Surabaya, Indonesia, was recognized for her work utilizing waste and cheap materials for environmental remediation and renewable energy. She said she's motivated by the desire to improve the environment of her country – and encourage young women to create better lives for themselves by pursuing science. In her case, her work has become a passion for her.
Dr. María Fernanda Rivera Velásquez is a Professor-Researcher at the Universidad Nacional de Chimborazo, Department of Environment and Physics, in Ecuador. For her, being a woman does make a difference in science. She said the experience of being a mother allows women to have a sensitivity that is not often found in men.
Dr. Rania Mokthar, Director of the External Relations Office of the Sudan University of Science and Technology, works to transform communication systems in African universities. Her goals include encouraging female scientists to pursue postgraduate degrees in engineering.