Using mathematics to solve practical problems? It's elementary
Math sleuth Khongorzul Dorjgotov honed her problem-solving skills on Sherlock Holmes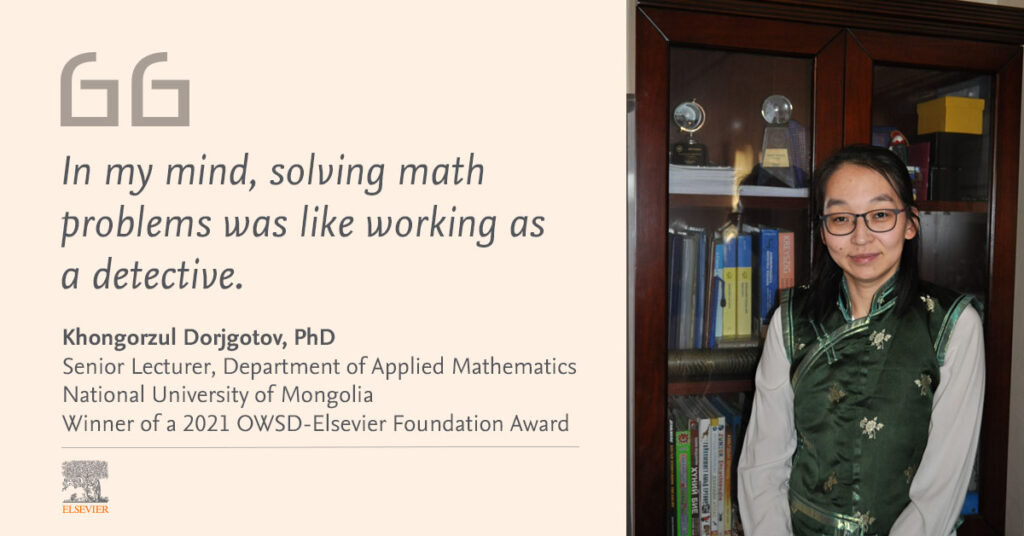 In Mongolia, the COVID-19 lockdown has created an usual problem for professors and their students.
The country has been in lockdown for a year now. While the number of infections has remained low compared to many other countries, the lockdown was imposed to help the country's limited medical service from becoming overwhelmed.
Dr Khongorzul Dorjgotov, a Senior Lecturer in the Department of Applied Mathematics at the National University of Mongolia, considers herself far luckier than many. She has a good job and can do most of her work online.
But her chief concern is for her students.
All of the country's schools, universities and kindergartens have been closed because of the virus. Mongolia is more than five times the size of the UK, with a population of just over 3 million. Many of her students are stuck at home across the vast distances of the country with no access to the Internet. They are beyond her reach:
People are working online, so online teaching is very important, but some of my students have no network. I feel so sorry for the students.
She and her colleagues have been trying different ways of reaching the students to get notes and feedback to them, including writing letters to tutor them. It's a very slow and time-consuming teaching method, but options are limited.
The situation seems desperate, but Khongorzul has found an innovative, if challenging, temporary solution. She explained:
Most areas have one signal point. Often it's at the top of a mountain. We are trying to find the points and then organize the students in that location to gather once a month so we can get the materials to them and help tutor them.
---
Read the full article on Elsevier Connect: "Using mathematics to solve practical problems? It's elementary", Liana Cafolla, 25 February 2021.