Celebrating 10 years of Gender Summits
Quality Research and Innovation through Equality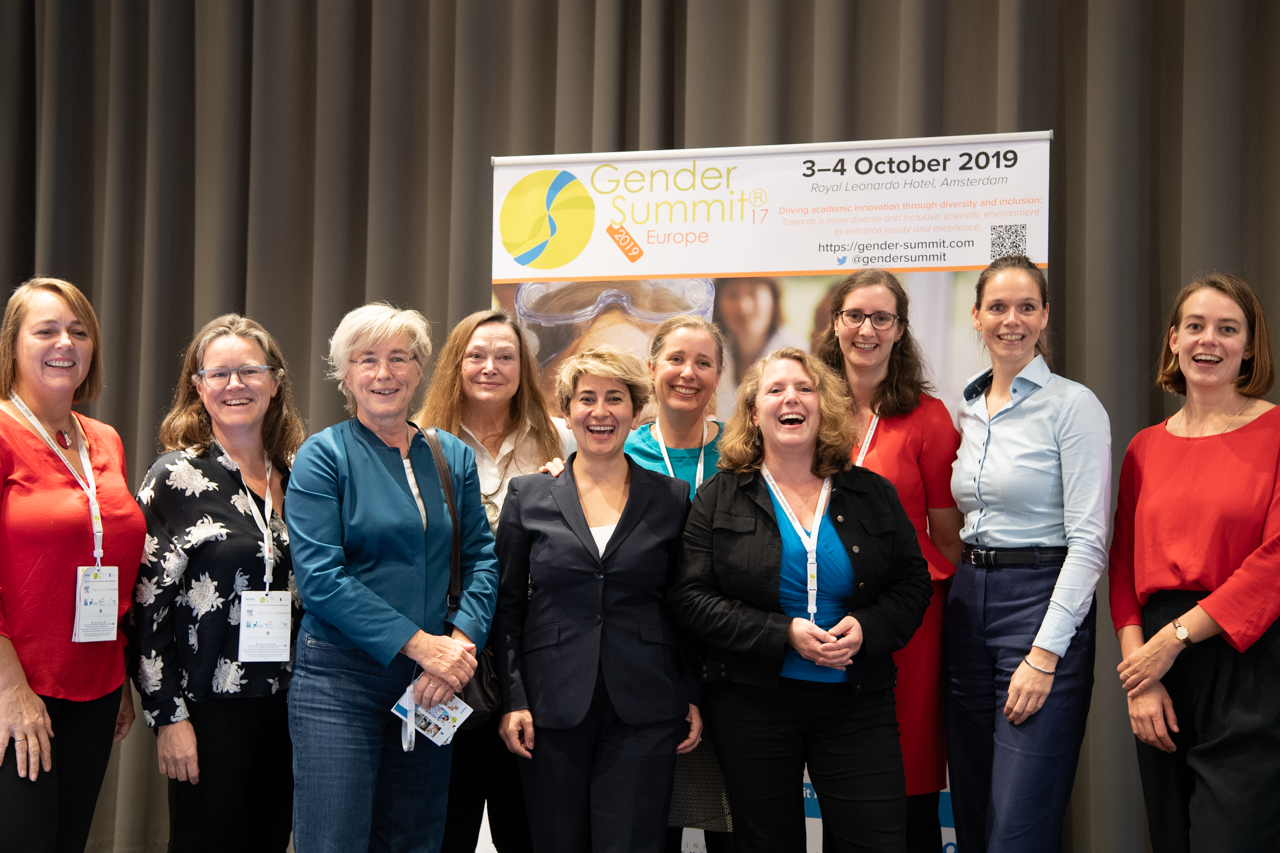 Science cherishes "excellence", but this concept is rarely explicitly defined when quality of research and of researchers is being scrutinised.  In the last few years, policy makers have recognised that gender equality, diversity, and inclusion are essential for excellence in science, scholarship and the development of societies, and belong not just in the Human Resources departments of research organisations but in science knowledge-making itself.  Despite promising advancements, many gender inequalities and exclusion issues in research participation and practice still exist in science. Since their launch in 2011, the Gender Summits have provided a platform for dialogue where scientists, policymakers, gender scholars and stakeholders in the research ecosystem can examine the progress made and consider emerging problems and needs demonstrated by new evidence showing when, why, and how biological differences (sex) and socio-cultural differences (gender) differentiate quality of research outcomes for women and men, often with worse impacts for women.
The Gender Summits have also significantly helped contribute to the research and policy-making discussion, around gender equality and equity in science, resulting in actions at both national and regional contexts (i.e., setting the agenda for the Dutch National Action Plan, orienting the strategy on gender in Horizon 2020 programme, expanding range of indicators in She figures). By involving influential science institutions as partners, and targeting scientists, gender scholars and policy-makers worldwide as agents of change, the Gender Summits have helped catalyze an integrated approach to sex and gender considerations in research, innovation and sustainability, with particular recent attention to achieving gender equality through Sustainable Development Goals.
The Gender Summits have enabled key stakeholders in science knowledge to develop a deeper understanding of the issues, consistently moving the needle on the participation of women in science to a broader conversation around structural gender inequalities affecting not only women in science, but science and its excellence.
With the arrival of the COVID-19 pandemic, all the gaps, biases and inequalities have become more sharply expressed. While we are still grappling with understanding the long-term consequences of the pandemic on researchers, their scientific endeavours, and on society, it is already apparent that integrating gender equality, diversity, and inclusion objectives into the science methods and into the mechanisms of international collaboration and interaction, which are fundamental to scientific progress, will enhance scientific excellence, improve quality of research outcomes for all, and ensure societal trust in science knowledge.
Elsevier and the Elsevier Foundation have been energetic and constant supporters of the Gender Summits since the very first event in 2011, integrating the rich knowledge and expertise  into areas such as editorial board diversity, gender balance at conferences, sex-disaggregated methodologies and developing new editorial guidelines and training on sex and gender in research.
"For Elsevier, the Gender Summits have been an essential catalyst in our own journey as an organization and as curators of research." said Ylann Schemm, Director of the Elsevier Foundation.
"This is one of the reasons that we also supported the expansion of the Gender Summits in developing and emerging countries in 2015-2017--the Gender Summits provide an essential space for this critical work. As a member of Elsevier's Inclusion and Diversity Board, Dr. Elizabeth Pollitzer continues to guide us in our efforts to contribute to a more equitable research ecosystem."
The Gender Summit's mission is to make gender equality in research and innovation the norm, to embed gender as a primary dimension of quality, and to achieve sustainable positive change.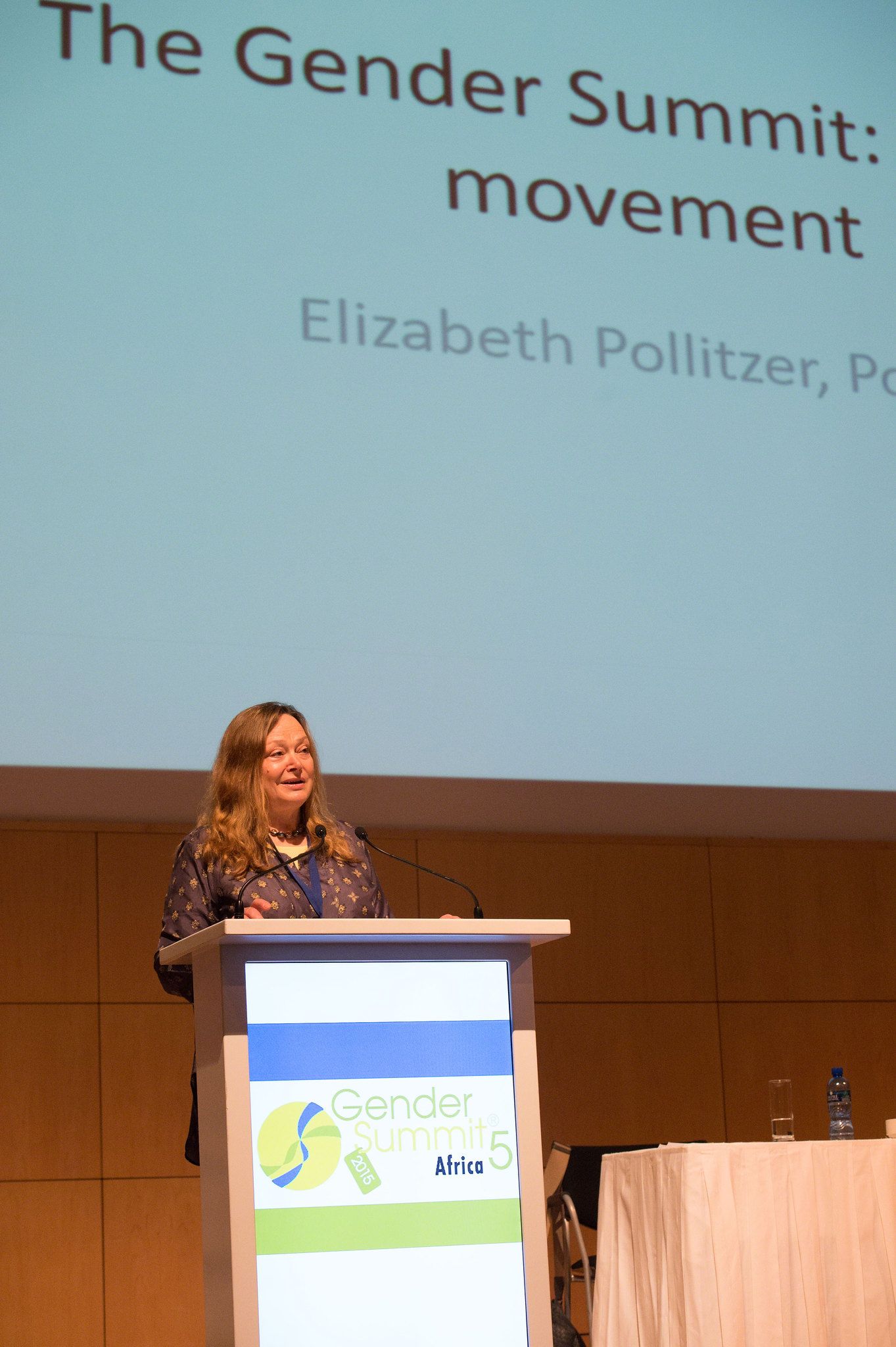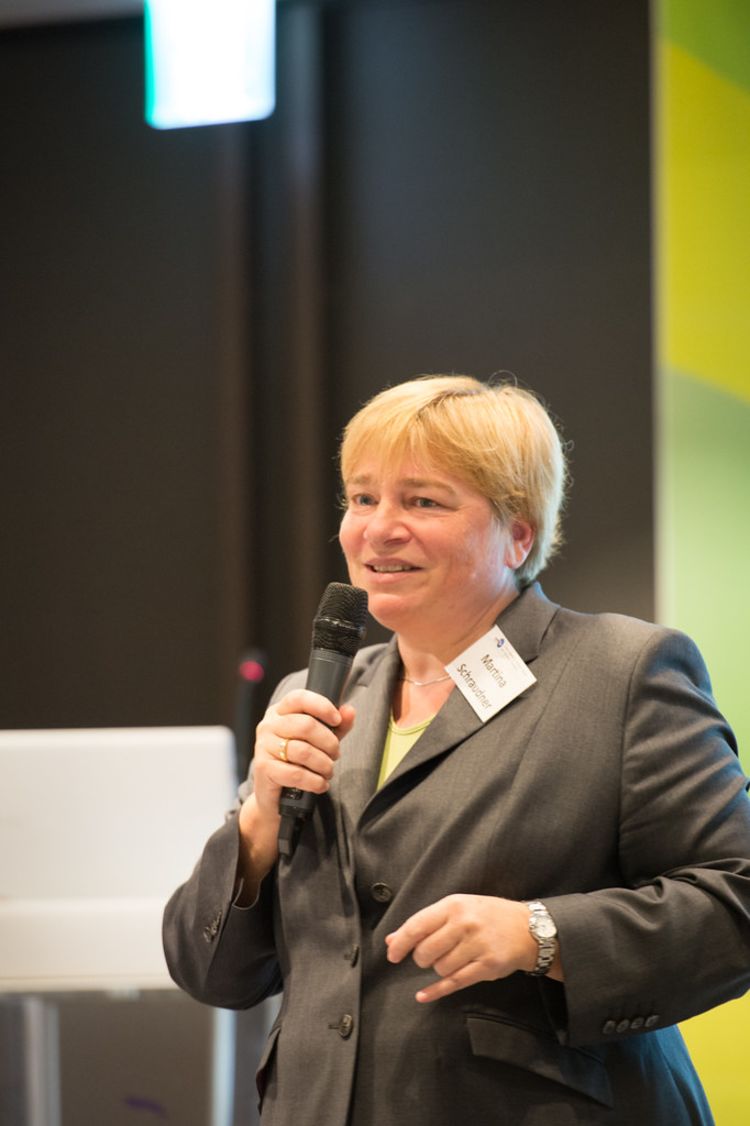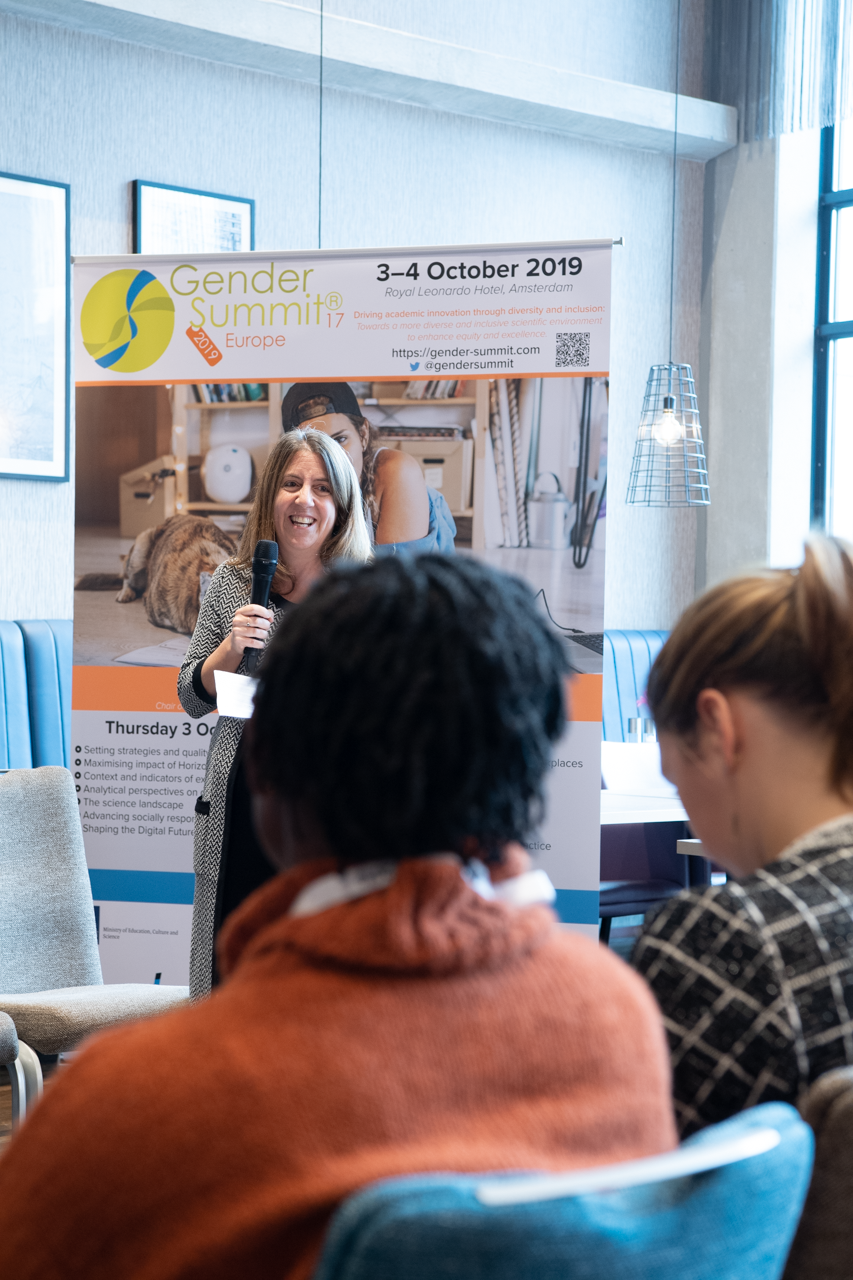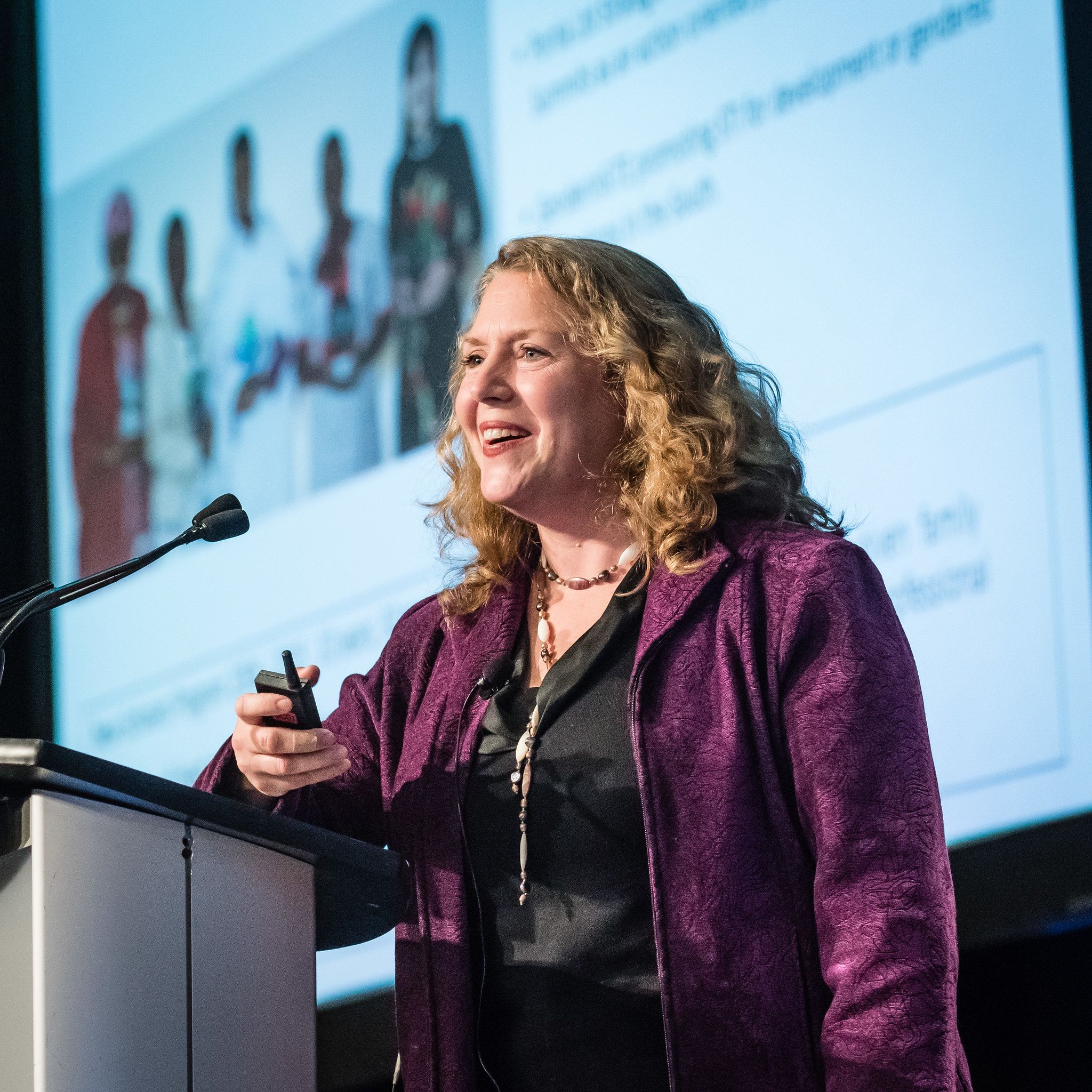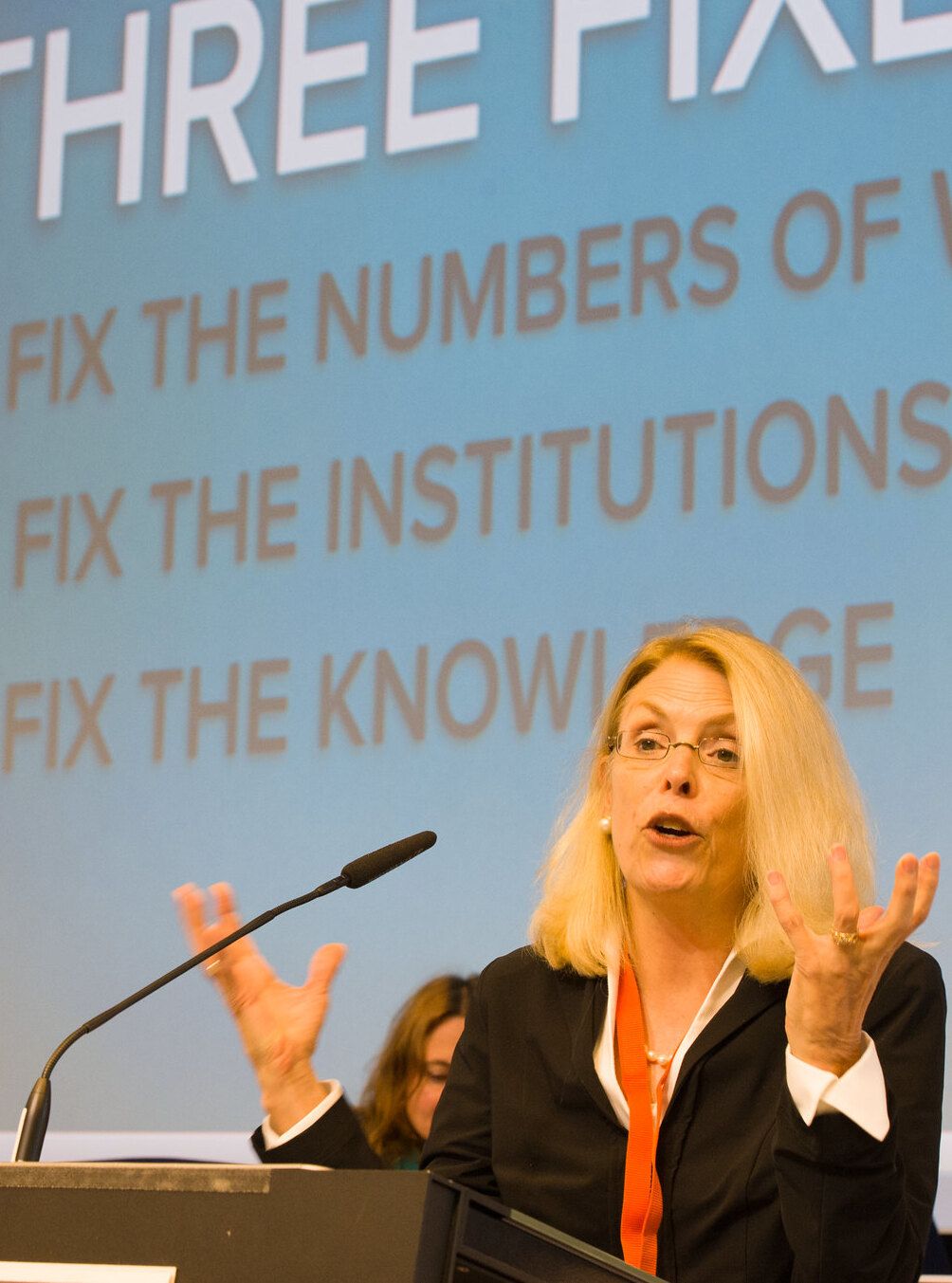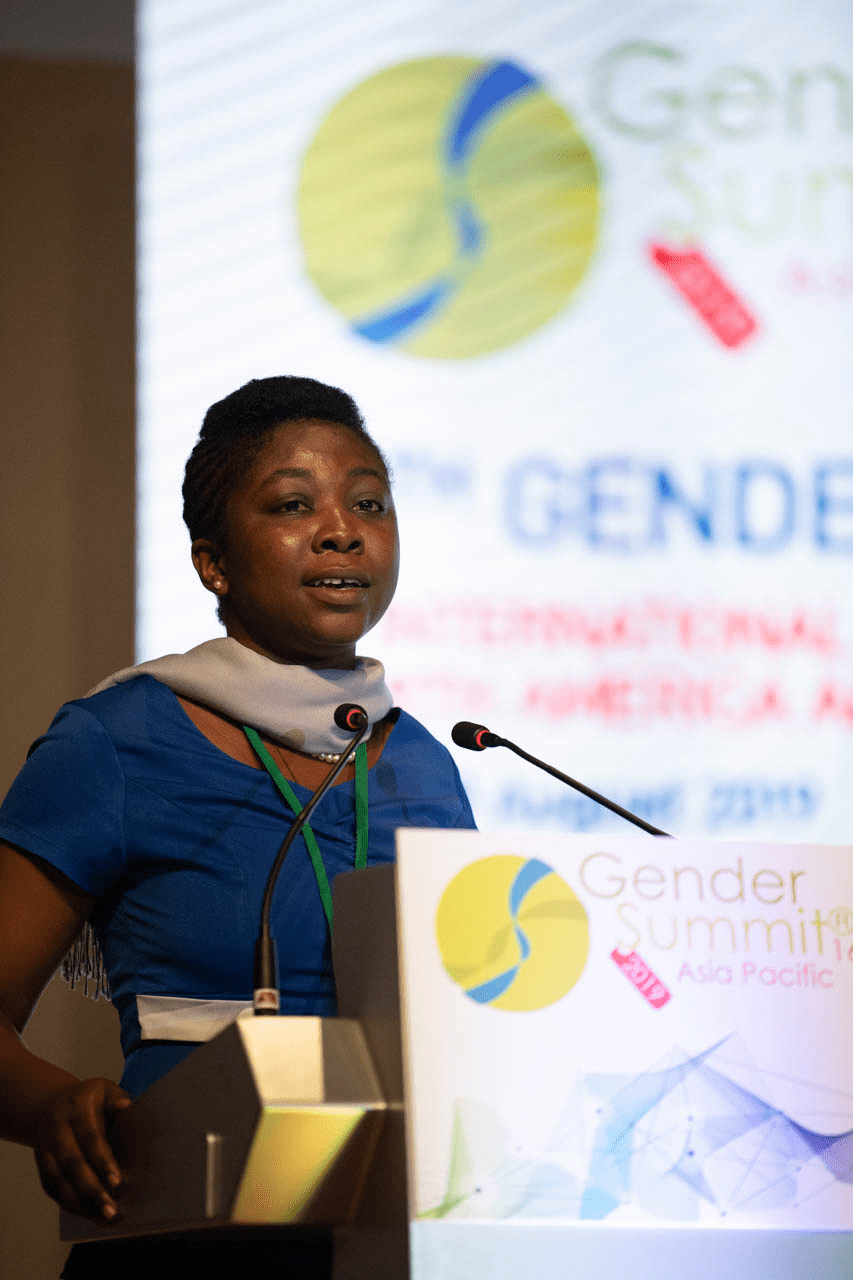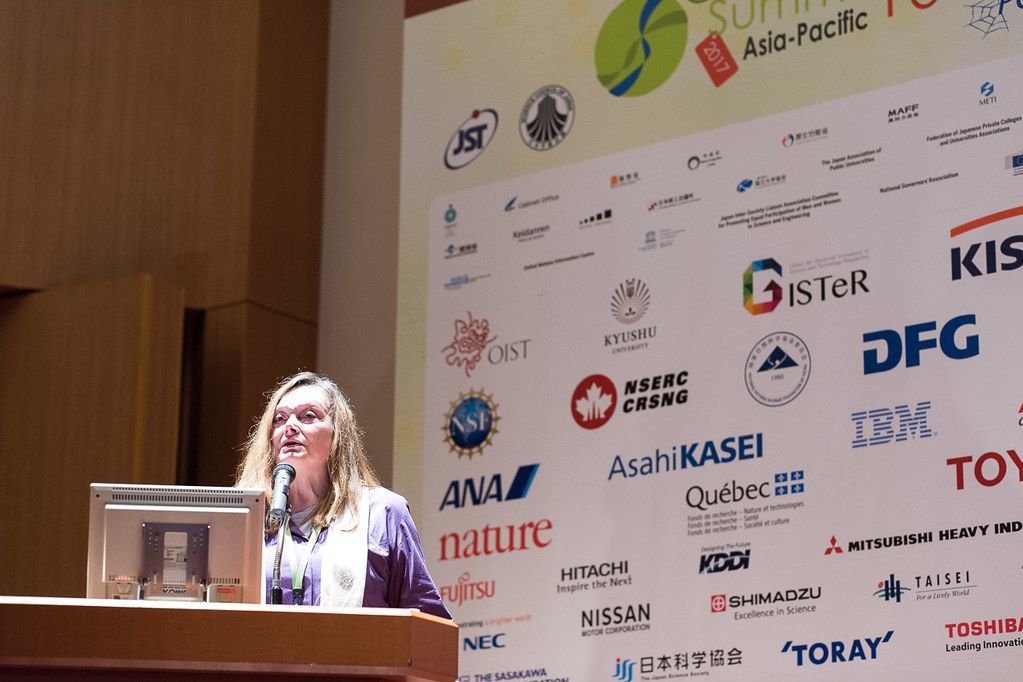 What are the Gender Summits?
The Gender Summit is not a conference in a traditional sense. It was created in 2011 by Elizabeth Pollitzer, Director of  Portia Ltd, as an outcome from the EU-funded genSET project, which Portia coordinated, to provide a platform where the theme "Quality Research and Innovation through Equality" could be discussed, based on scientific evidence aimed at consensus on where improvements are needed, established through dialogue between scientists, policy makers, gender scholars and stakeholders in science system.
The mission of the Gender Summit platform began in Europe but has been rapidly adopted in other global regions, covering not only research itself but also innovation and socio-economic development on the basis that gender gaps and biases in scientific evidence become transferred into applications of science knowledge to address societal problems such as urban quality; human adaptation and climate change; food security; transport and mobility.
---
From its beginnings in Europe, the Gender Summit mission has been taken on in new global regions: North America, Latin America & the Caribbean, Africa, and Asia-Pacific. The Gender Summit's mission is to make gender equality in research and innovation the norm, to embed gender as a primary dimension of quality, and to achieve sustainable positive change.
How to drive success through partnerships
The Elsevier Foundation first became involved in 2011 with a $135,000 grant to Dr Pollitzer, enabling early-career women scientists to successfully navigate the complex research landscape. Since then, to help support and steer this critical process globally, both Elsevier and the Foundation have partnered with Dr. Pollitzer on the Gender Summits in different capacities. This partnership has provided an excellent environment to absorb best practices on gender in research while showcasing Elsevier's initiatives such as the gender report and helping us work with the research community worldwide.
The Summits, have also increased debate within Elsevier, as have insights generated by benchmarks such as the UK gender pay gap report and Elsevier's 2017-2019 collaboration with EDGE , the leading global assessment methodology and business certification standard for gender equality. These have highlighted the need for us to ensure we apply the same rigour and commitment to diversity within in our own our organization, and we are acting on those insights to make Elsevier an ever more diverse and inclusive place.
It was at a Gender Summit that Dr. Holly Falk-Krzesinski, Elsevier's VP of Research Intelligence, had her eureka moment. She realized it was time to tackle the conundrum of sex-disaggregated data — and that Scopus, which contains indexed research from 24,600 journals and 5,000 publishers, would offer an ideal testing ground. After Holly introduced this methodology at the 2015 Gender Summit in Berlin, Elsevier was able to improve it with input from key stakeholders. Two years later, we produced Gender in the Global Research Landscape– an analytical report that explored research output and many other critical indicators between men and women in 12 countries across 27 different research areas. Elsevier developed a completely new bibliometric methodology around sex-disaggregation in consultation with many of the experts we met at the Gender Summits, equipping decision-makers with far more granular and important insights into the leaky research pipeline.
The Gender Summits have helped in this context to "define the debate and catalyze action to advance women in science and embed the sex and gender dimension in research", as noted by Elsevier CEO Kumsal Bayazit in the 2021 Gender Summit Europe. In 2020, Elsevier launched its Inclusion and Diversity Advisory Board, tapping in the expertise of several distinguished board members who have driven the Gender Summits since 2011, namely Dr. Elizabeth Pollitzer, Professor Martina Schraudner and Dr. Miyoko Watanabe.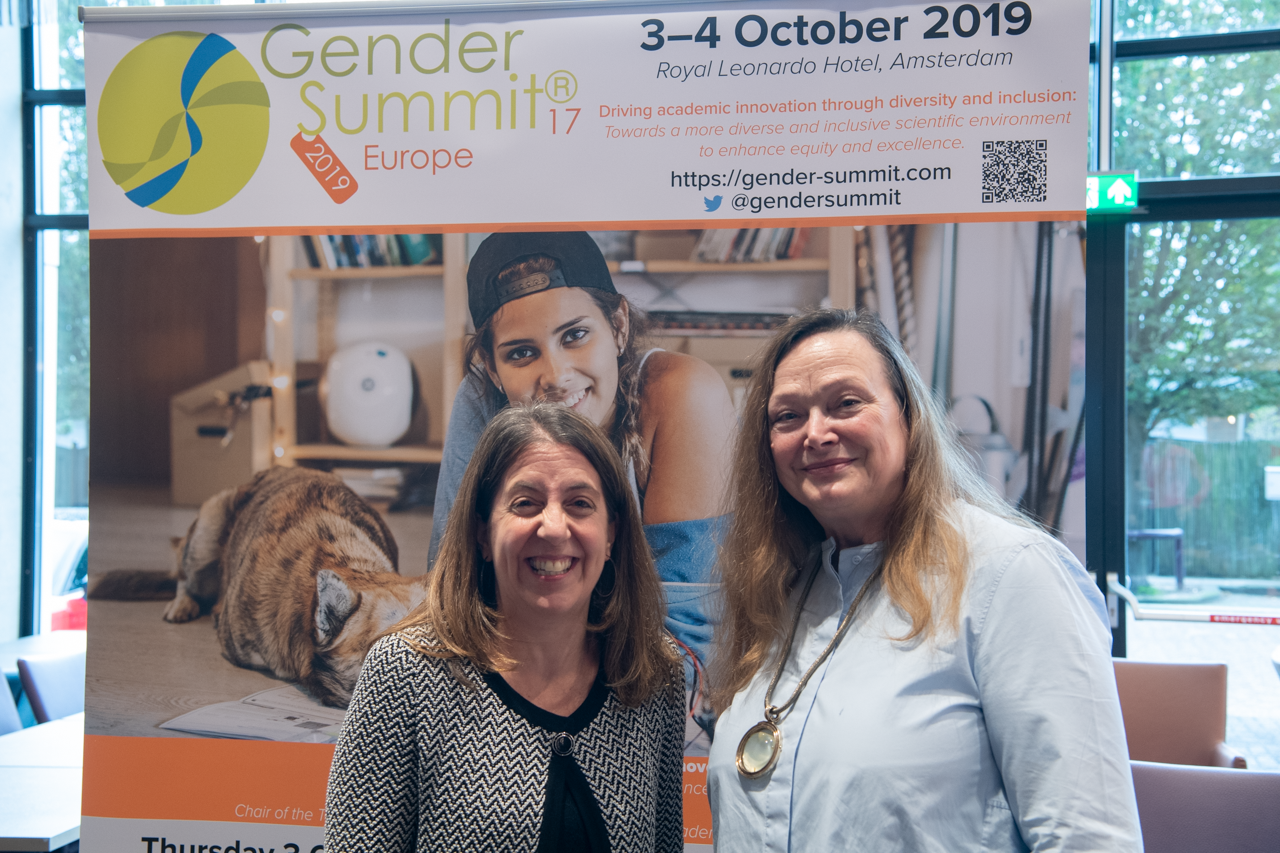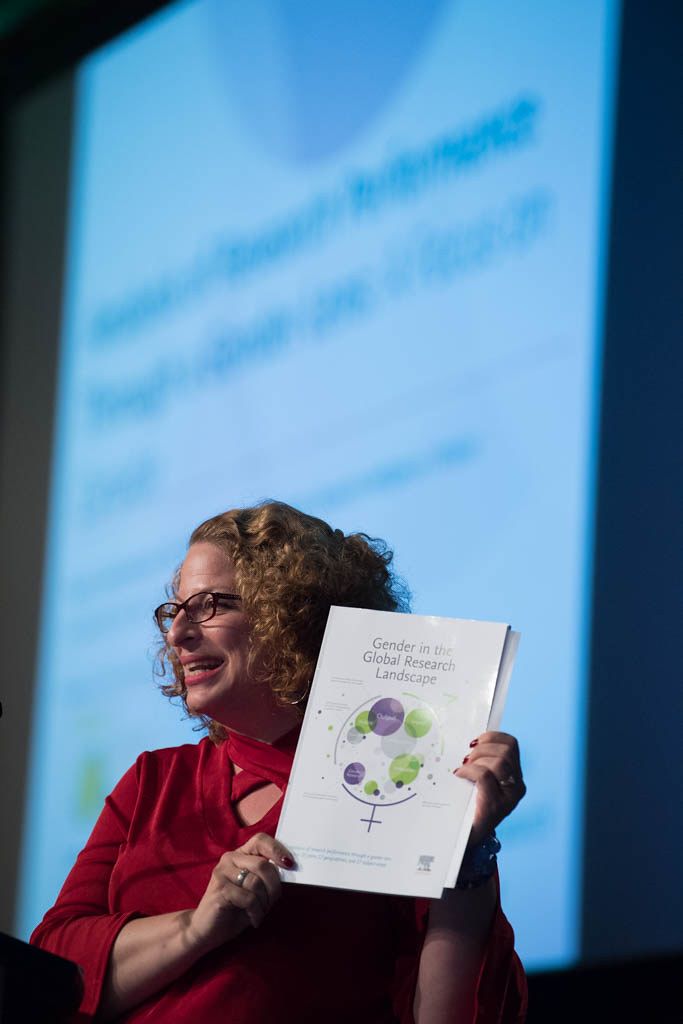 While the participation of women in research is increasing overall, inequality remains across geographies and subject areas in terms of publication outputs, citations, awarded grants and collaborations. That is among the findings of Elsevier's latest gender report, titled The researcher journey through a gender lens, examining research participation, career progression and perceptions across the European Union and 15 countries globally in 26 subject areas.
Driving change through unity : policy makers and leaders from the Gender Summits
It is clear that time alone  will not redress the under - representation of women in research or scientific leadership. Specific measures are needed to support women's scientific careers, and to address gender factors in the research process, with a view to improving quality. This will also help enhance scientific excellence in Europe. The European Gender Summit will show how these issues can be tackled more effectively through collaboration between scientists, gender research scholars and policy makers. The programme sessions will draw on solid research evidence to demonstrate that improved action on gender equality can yield improved creativity, better scientific results and more successful organisations.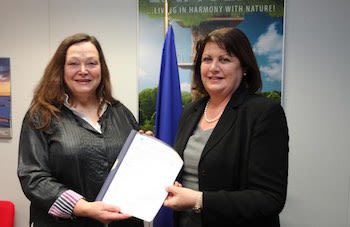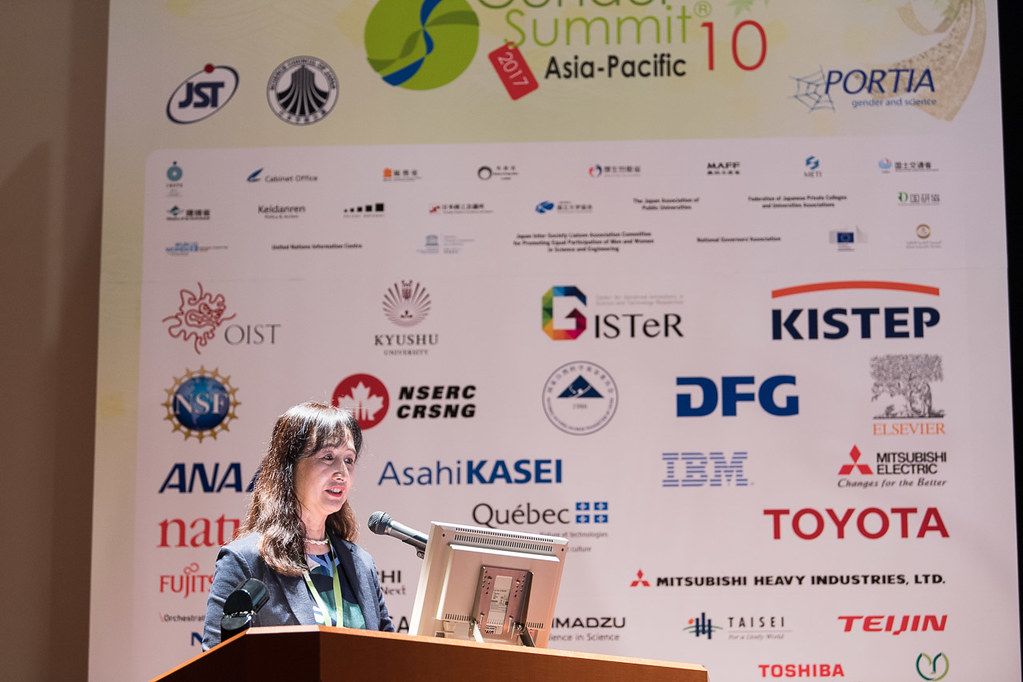 The Gender Summit is an international movement to discuss science and gender, started by initiative of the EU Commission, which is the policy implementing body of the European Union. The Gender Summit intends to encourage a higher quality of innovation, in which we consider the difference of gender as an important factor, discuss the better research and development and utilize the discussion outcomes actively and practically for education, human development, basic research and commercialization
We need dedicated incentives to support and recognize women in research, we need to be creative in encouraging girls and women to pursue careers in science because if we do not address the pipe line our ambitions will not be realized. We have to educate our nation to have a deeper appreciation of the brotherhood we must share on the African continent. Only through shared effort can we face the challenges that face our continent.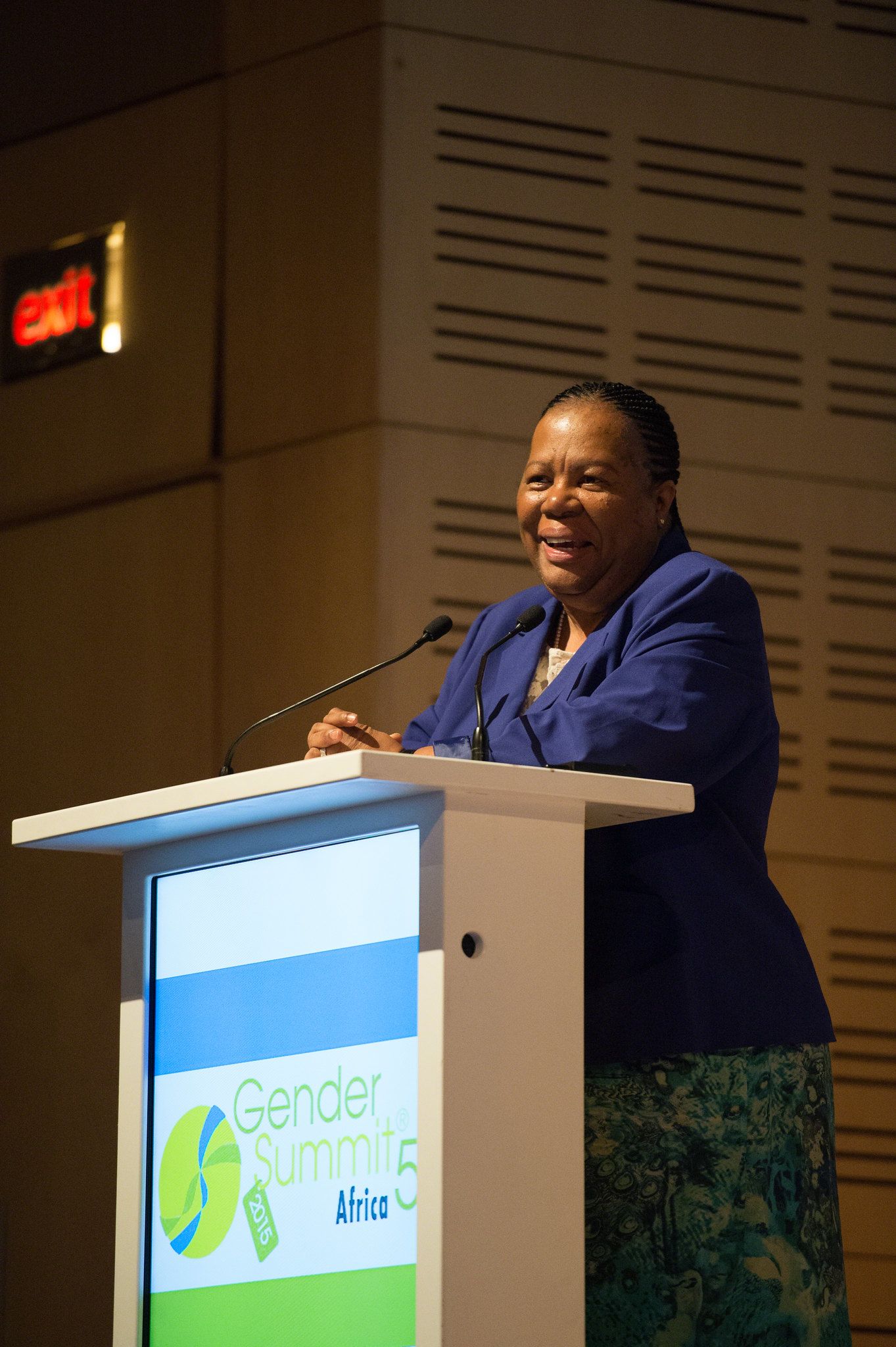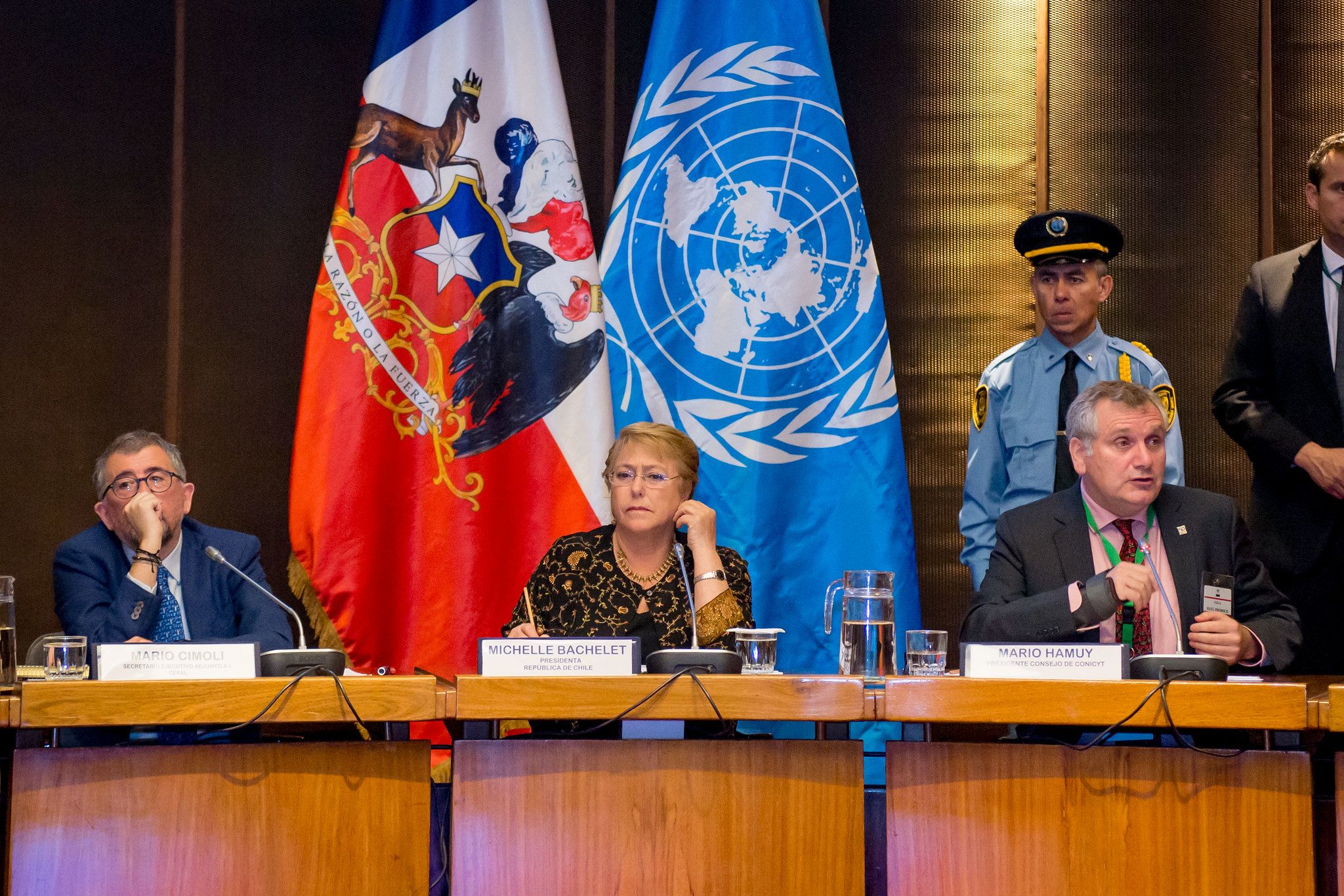 This meeting makes us wonder how we incorporate women with greater force in all the areas that are required and, above all, in science and innovation. This type of activities are good for public debate, which helps us find better ways to achieve greater equity
Since 2011 experts from around the world have come together to discuss the importance of diversity in research. Without diversity research will suffer. Diversity means more perspectives and more insights. More insights means more breakthroughs. That is why, I am so proud you have you here at the first Gender Summit hosted by the Netherlands…Gender equality has to be the norm in research, not an ideal…Our work is far from over…For the Netherland and for Europe this is an opportunity to ensure that the topic of gender receives the attention it needs…I will be present in an Action Plan and in preparing this action plan I would like to include the results from this Summit…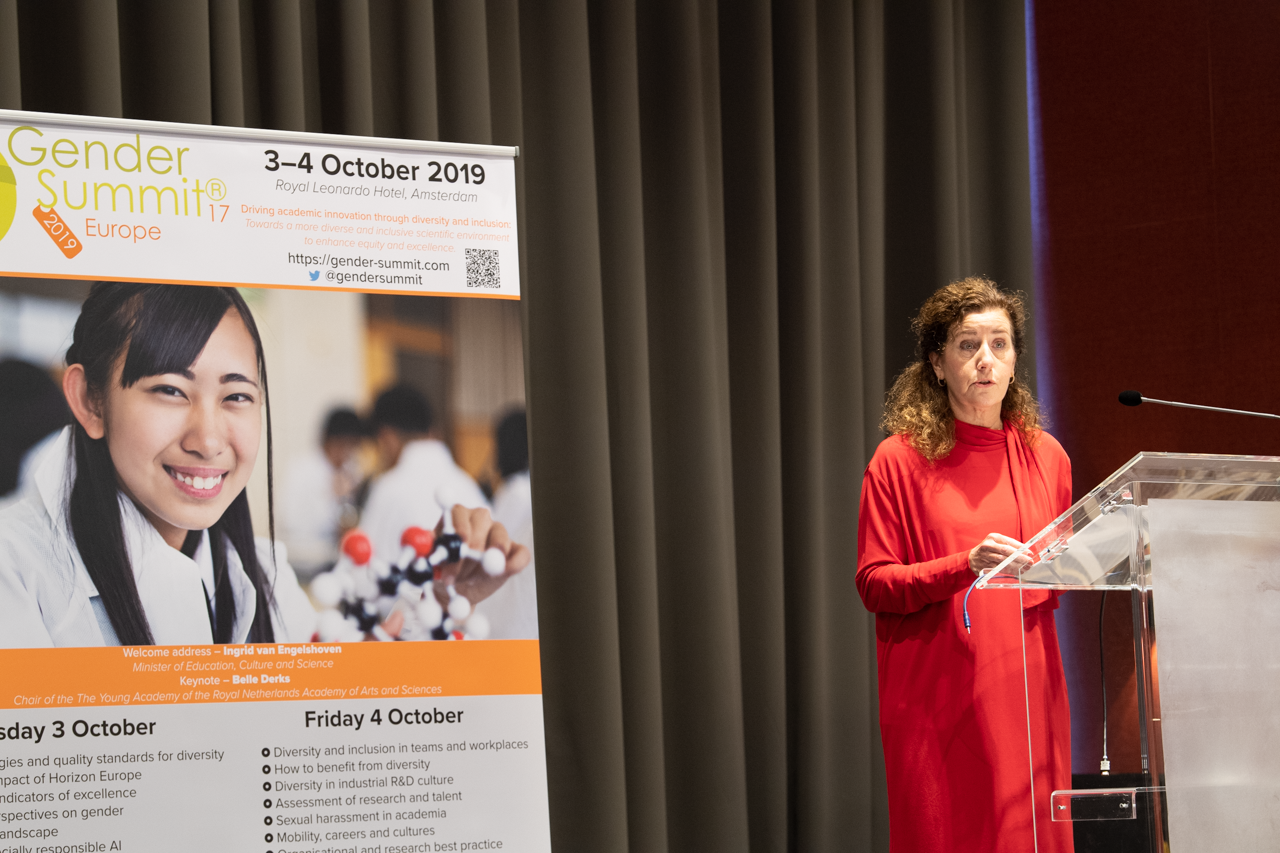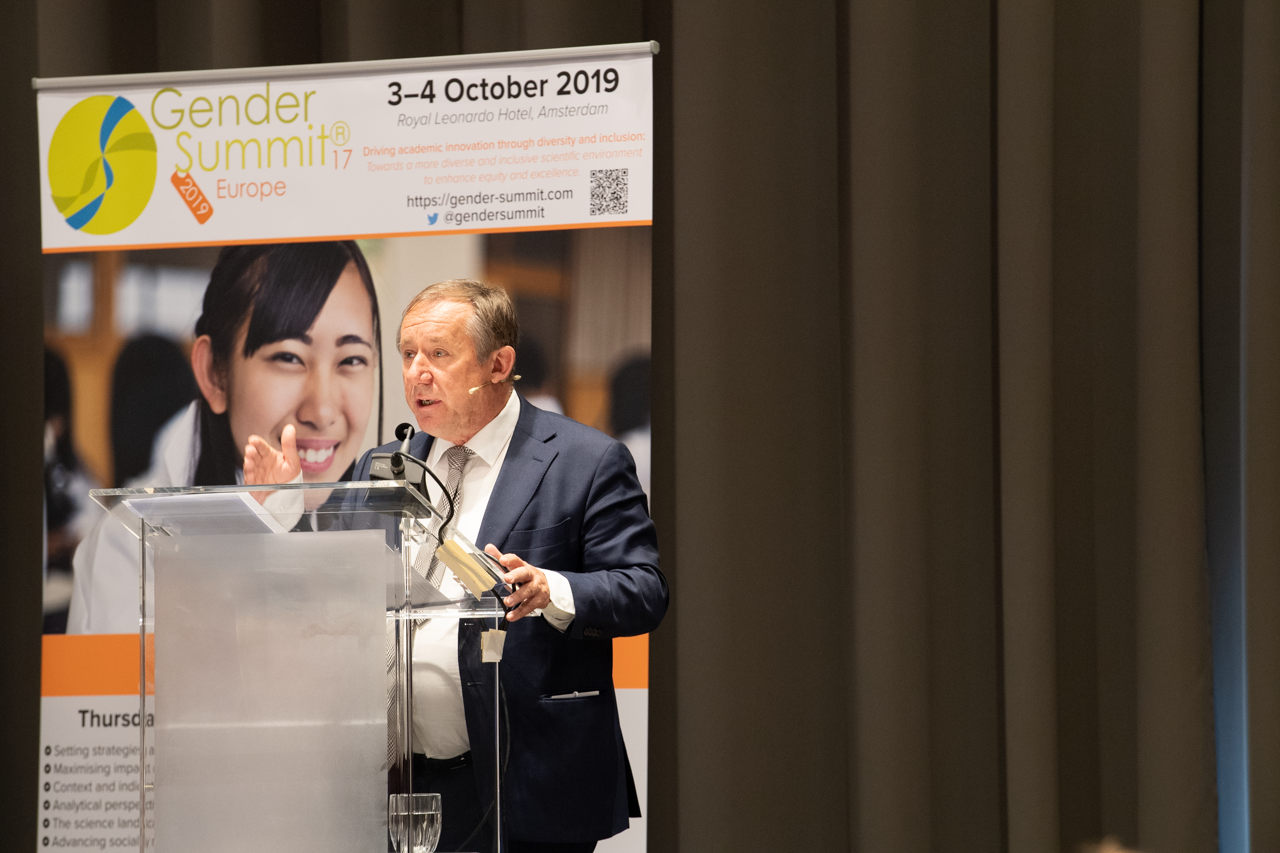 You will not be surprised that gender equality is very high on the agenda of the European Commission…For the first time we have a woman (Ursula von der Leyen) as president of the European Commission. She has appointed a special Commissioner (Helena Dalli) for gender equality to achieve systematic progress on gender equality. At the DG RT the Commissioner Mariya Gabriel is committed to gender equality in research. Therefore, overall the framework conditions for gender equality are very good"…We have provisions to fund gender equality plans in research performing organisation, and the particular conditions of …gender equality and diversity conditions in Open Innovation...this means that meetings as the one today can inspire the Commission…So thank you very much for this Gender Summit, we will take conclusions here very much to our heart.
Where to next? The Gender Summits and the 2030 UN Sustainable Development Goals Agenda
SDG and sustainability research today suffers from gender blindness, and unless this changes the implementation of SDGs will not achieve the successes it could, and women will be "left behind". To fully achieve  gender equality through SDGs, gender has to be understood as an institutionalized system of differences between women and men that advantage men over women and behaves like the 'Invisible Hand' to reassert gender inequalities over time through social, cultural, economic and political (formal and informal) rules, norms and values.  This means that each of the 17 Goals has the potential to make progress on gender equality, and that relying on SDG5 alone disregards important gender-related interlinkages and synergies involving other Goals.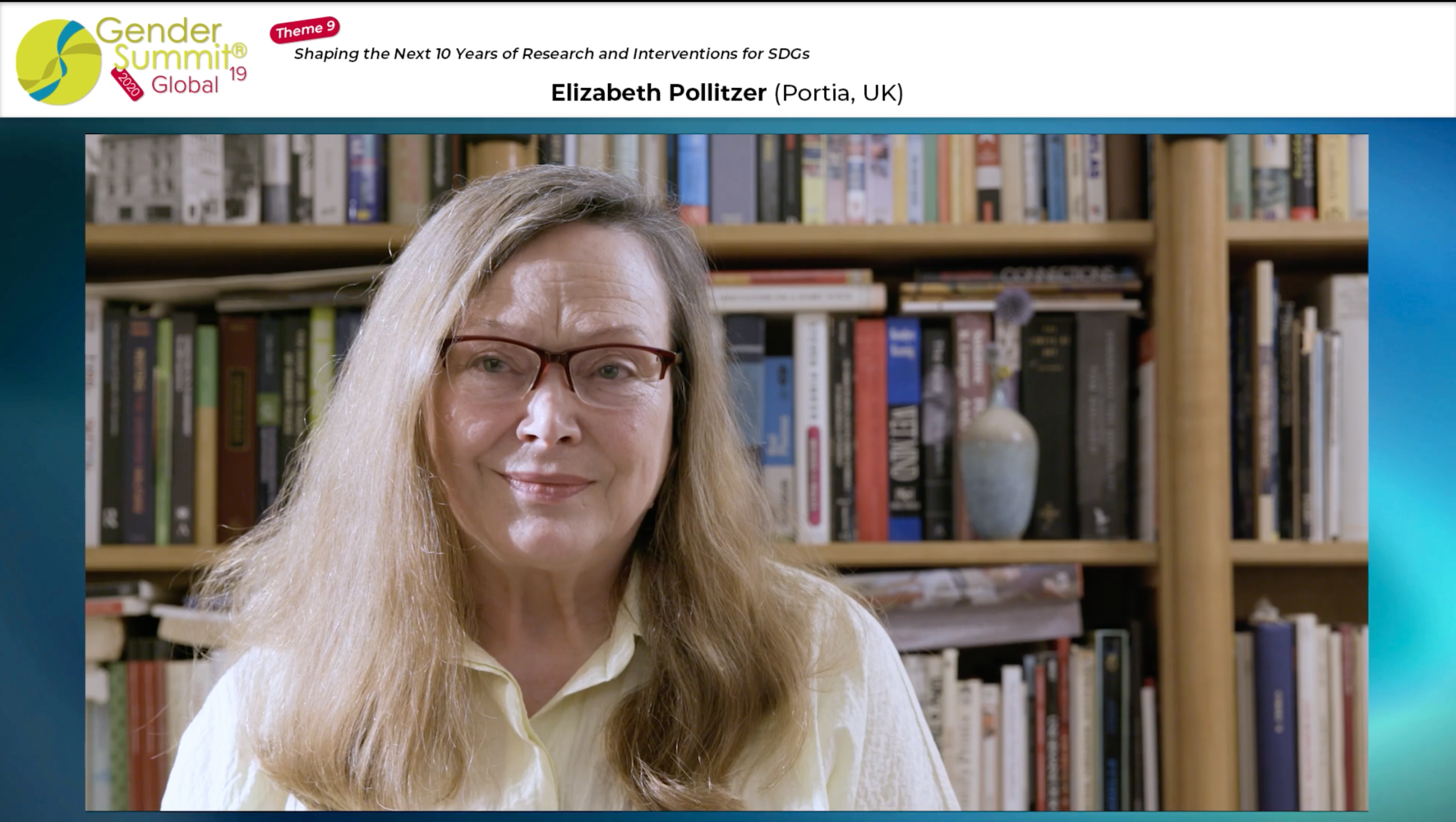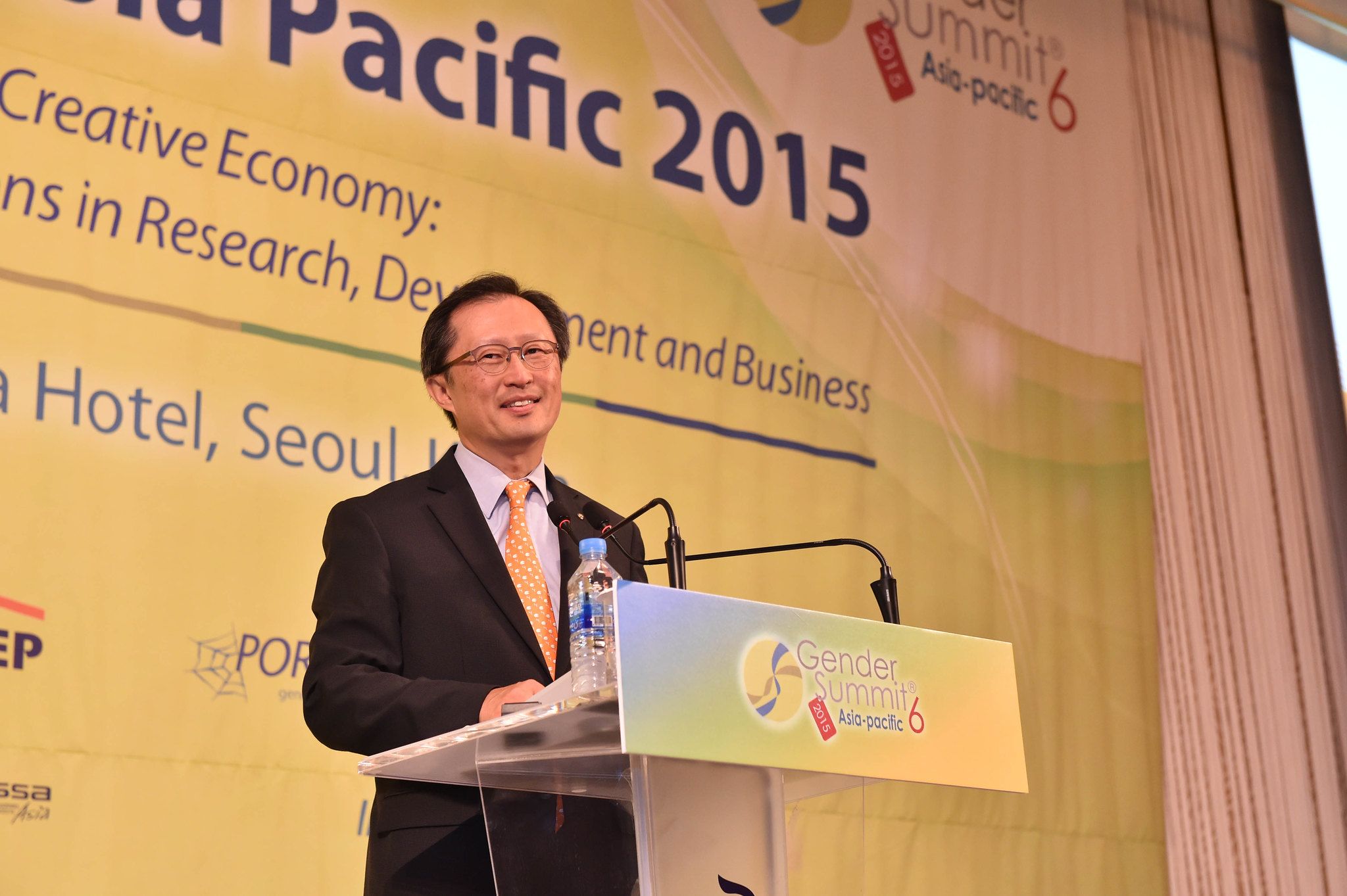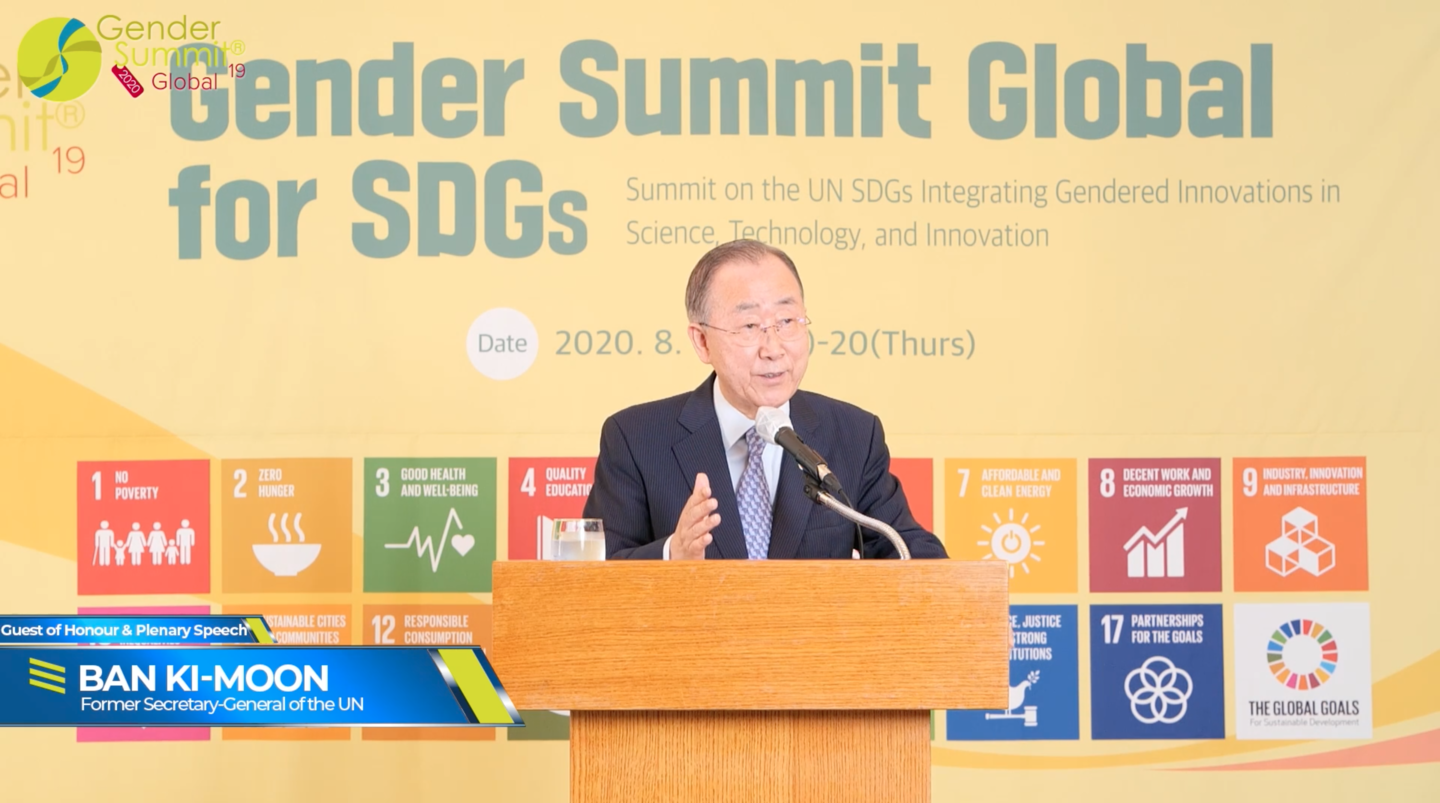 In a recent Elsevier report entitled, The Power of Data to Advance the SDGs', Dr. Elizabeth Pollitzer highlighted the "gender blindness" that SDG and sustainability research suffers from.  While some SDGs might not have an obvious need for sex or gender analysis, there is growing recognition that sex and gender must be factored into research to ensure precise results and impactful policy. The International Center for Study and Research(ICSR) has developed an approach to identify and visualize the volume and proportion of research publications that include sex and/or gender in topical research. Using the new SciVal matching tool methodology, ICSR has identified articles that take into account sex and/or gender in the first 16 SDGs.
Dr. Pollitzer had highlighted these important gaps and the risks they pose in the achievement of the UN Sustainable Development Goals Agenda since it was first introduced in 2015. In the sixth Gender Summit, she invited 27 international experts to collaborate on the Gender-Based Innovations for the UN Sustainable Development Goals (SDGs) report to show how different gender issues relate to each of the 17 SDGs, and that gender equality and women's empowerment, which are restricted to SDG5, are not enough to achieve the full impact that gender can have on the success of implementation measures.
In September 2019, the Secretary General of the UN, Antonio Guterres, launched the Decade of Action plan to accelerate delivery of the Sustainable Development Goals, urging all actors to dramatically increase the pace and scale of SDG implementation efforts. The UN 2020 SDG Progress Report has pointed to a number of problems in achieving all SDGs, referring specifically to SDG 5, the report states that: "the promise of a world in which every woman and girl enjoys full gender equality and all legal, social and economic barriers to their empowerment have been removed, remains unfulfilled". 
During the global Gender Summit 19, Dr. Pollitzer involved experts in gender-SDG areas to identify gender knowledge that can be applied already and the knowledge that is still missing but is necessary to accelerate progress across all SDGs during the Decade of Action, ensuring that the improvement made will benefit women and men equally. The Summit was organized in partnership with Elsevier and hosted in Researcher Academy, a platform offering free e-learning resources designed to support researchers on every step of their research journey.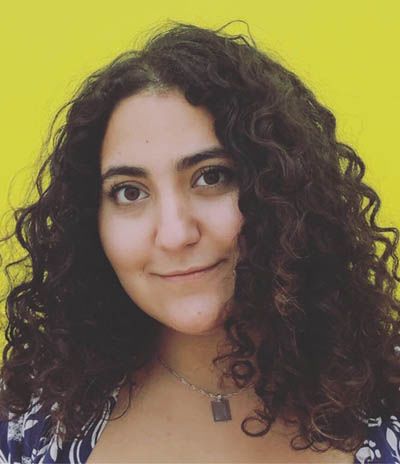 Written by:
Maha Rhannam
Coordinator, The Elsevier FoundationMaha works as a coordinator for the Elsevier Foundation, supporting in that the Foundation's partnerships as well as promoting its activities online, including on social media. Maha graduated with a Bachelor of Arts in International Studies, followed by a Masters in International Development Studies. She served as a sustainability analyst for Vigeo-Eiris, an international CSR rating agency. She also developed an extensive experience in research, having worked as a research assistant on various UNICEF-funded projects relative to education and gender-based violence in sub-Saharan Africa. She grew up in Morocco and is based in The Hague.