Progress in improving gender diversity in science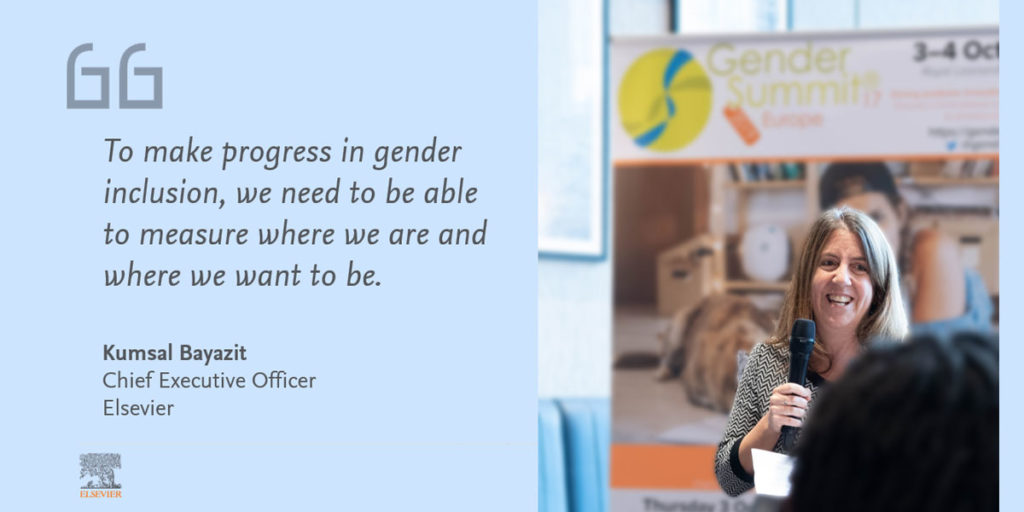 At the Gender Summit Europe, Elsevier's CEO talks about how we are collaborating with the research community to improve gender balance in science.
Since joining Elsevier, I've learned a lot about the important work being done by the Gender Summit in communities around the world and the efforts to forge a deeper understanding of what we all know: that inclusion in research leads to better science more likely to include dimensions such as gender in research, and with more diverse viewpoints on how to approach challenges.
We have made a lot of progress over the last 50 years. There are more women in the workforce overall, and there are more women in the STEM workforce everywhere in the world. Progress depends on steady work, and it's the effort and dedication of people involved in events like the Gender Summits that makes it happen.
(…)
Here are the actions we are taking at Elsevier across key areas:
1. Gender balance at conferences
At Elsevier, we organize over 50 international scientific conferences a year. We first looked at the gender split in our conferences in 2015 and saw that, while our delegate list reflected the field at 60 percent men and 40 percent women, our gender balance for invited speakers had a strong male bias of 85 percent to 15 percent.
We made a commitment to address this. Working closely with conference chairs, who are generally scientific leaders in their fields, we examined the demographics in their fields and encouraged them to consider a broader pool of speakers.
---
Read the full article on Elsevier Connect: "Progress in improving gender diversity in science", Kumsal Bayazit, 7 October 2019