Pre – G3: The Elsevier Foundation Data Analytics Preparatory Program for Girls

Girls Inc. of New York City inspires New York City girls to be strong, smart, and bold through direct service and advocacy. Our comprehensive approach to whole girl development equips girls to navigate gender, economic, and social barriers and grow up healthy, educated, and independent. These positive outcomes are achieved through three core elements: people – trained staff and volunteers who build lasting, mentoring relationships; environment – girls-only, physically and emotionally safe, where there is a sisterhood of support, high expectations, and mutual respect; and programming – research-based, hands-on and minds-on, age-appropriate, meeting the needs of today's girls.
Teaching data science through the lenses of social justice
Women hold just 26% of data science-related jobs and minority women have an even less advantageous employment outlook, according to a 2017 report by the American Association of University Women. In 2017, less than one in 10 women in the data workforce were minorities: Asian (5%), African American (3%) and Hispanic (1%).
Through its programming, Girls Inc, a non-profit serving girls ages 6 to 18 at more than 1,400 sites in 400 cities across the US and Canada, has prepared girls to study in STEM fields and attain college and postgraduate degrees. Over the past 4 years, Girls Inc of New York City (GYNYC) has introduced hundreds of high school girls to the field of data analytics through Generation Giga Girls (G3): The Moody's Data Analytics Program. However, the demand for more programming, serving more girls at an even earlier age, has become a critical priority.
To achieve this, GINYC has partnered with the Elsevier Foundation to launch a first-of-its-kind introduction to data analytics for girls as young as 8th grade using a social justice lens. Underserved girls often lack the basic hard and soft skills required to thrive in intensive programs like G3. The 8th grade is also a crucial year as students begin to get harder academic coursework, develop time management and organizational skills while being exposed to competing priorities with increasing responsibility at home and social pressure among peer group. Pre G3 aims to fill that gap by creating a strong data skills pipeline for talented young women.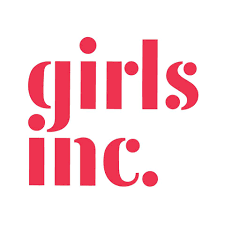 Read about the partnership: