Strengthening Health Systems in Somalia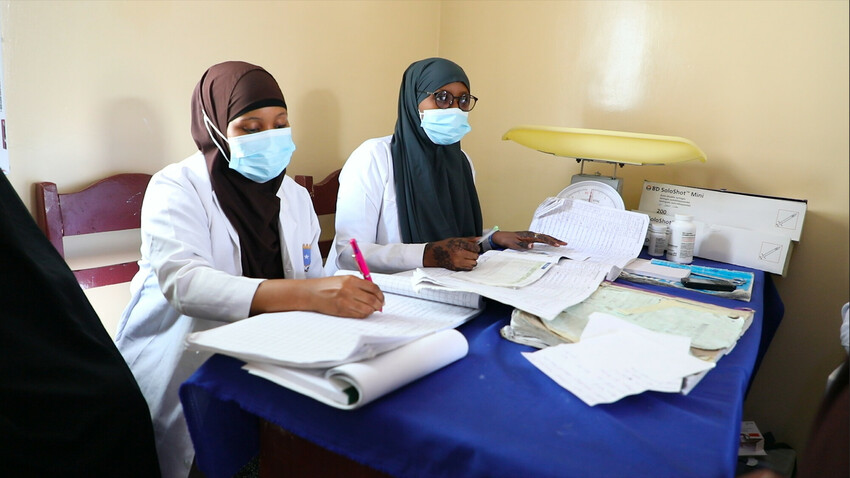 Seven million Somalis (close to 50 percent of the population) are facing crisis-level food insecurity. The crisis has been driven by conflict and a prolonged drought, further exacerbated by climate change. As the drought intensifies, the number of children suffering from malnutrition continues to rise. Healthcare facilities in the country are looking at surges in cases driven by many overlapping factors, like pre-harvest hunger gap, increased incidence of malaria and diarrhea during the rainy season, women's workload patterns, movements associated with grazing livestock, and more. 
It is during these caseload surges that the potential to save lives is greatest, yet government health systems are often not able to provide timely, effective response.  Our new partner, Concern Worlwide, works together with the Federal Ministry of Health to provide solutions that improve the capture of quality data to support timely and effective use of health resources. In turn, this helps health care workers track cases of malnutrition and respond to fluctuations in caseloads without compromising the quality of services. The overall goal is for the health system & quality of care to be strengthened, reducing morbidity & mortality in Somalia.
This Concern Worldwide project based at the Banadir Hospital Stabilization Centre will provide support for data improvement and management to ensure timely and effective treatment of children suffering from malnutrition. This will be achieved through the implementation of the CMAM (Community Management of Acute Malnutrition) Surge Approach, which facilitates timely and accurate information sharing between communities, health facilities and District Health Management teams in 10 health facilities spread across 4 districts of Banadir region.