Water First!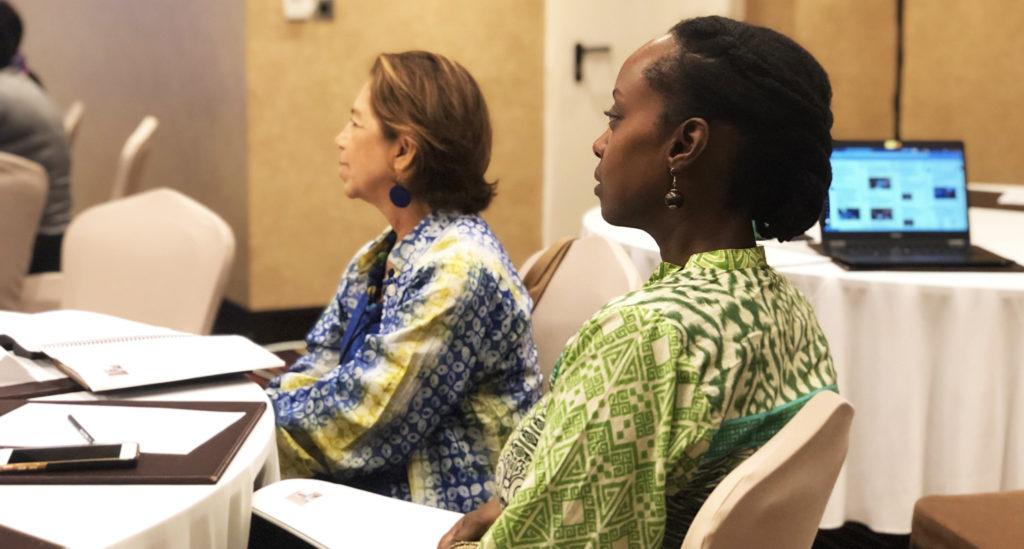 Water security remains one of the greatest challenges of the 21st century. In sub-Saharan Africa, women bear 71% of the water collection burden, produce 90% of all food, and comprise 70% of the agricultural workforce. Women are involved in water-related activities such as water conservation, water storage, domestic cleaning, crop production in both irrigated and non-irrigated agriculture, and preparation of food. Despite these responsibilities and contributions, women have restricted access to the resources needed to secure and manage scarce water such as land, agricultural inputs, finance and credit. So African women are at the forefront of the daily struggle for water security, but few are in key leadership positions in the water resources area. This lack of representation by women in decision-making roles removes their vital contribution to water resource policy-making and management and further exacerbates the existing disconnection between policy and implementation.
Led by COACh at the University of Oregon, WATER FIRST! is aimed at increasing the ability of African women working in water research and policy to be more effective in their efforts through group discussions, leadership training and strategic planning. It seeks to establish a network of African women practitioners whose expertise and experience can be tapped at multiple levels to address water security challenges facing the continent. The project will be a truly unique opportunity for the women scientists from across the continents to expand their professional networks, to discuss their professional interests in these critically important topics, to develop joint projects and collaborations that could be life and career-altering, to share career experiences and to gain leadership training.
---
Our goals
• Establish a network of African women practitioners whose expertise and experience can be tapped at multiple levels by offering three 3-day workshops.
• Developing a series of action plans for collaborations formed.
• Collecting and assembling for book publication short essays from participants on their perspective of the contributions and challenges of women working on water issues in their respective countries.
---
"During the workshops I meet with all these women who are water researchers, and a lot of them work on water policy, but they often feel like they don't have any say in what is actually going to happen.
In a lot of communities women are at home, they worry about whether there's water in the household, they're the girls carrying the water home, and their lives are centered around water.
And yet, men are those who make the policies: it's a disconnect between what is going on in a country, which is often largely driven by men, versus the women. These are women who want to become leaders so that they can join in the policy-making and furthering the implementation – and if we don't listen to them, we are fools."
Geri Richmond, Presidential Chair in Science and Professor of Chemistry, University of Oregon
The Elsevier Foundation Board member