Just 20% of climate change studies 'written by women'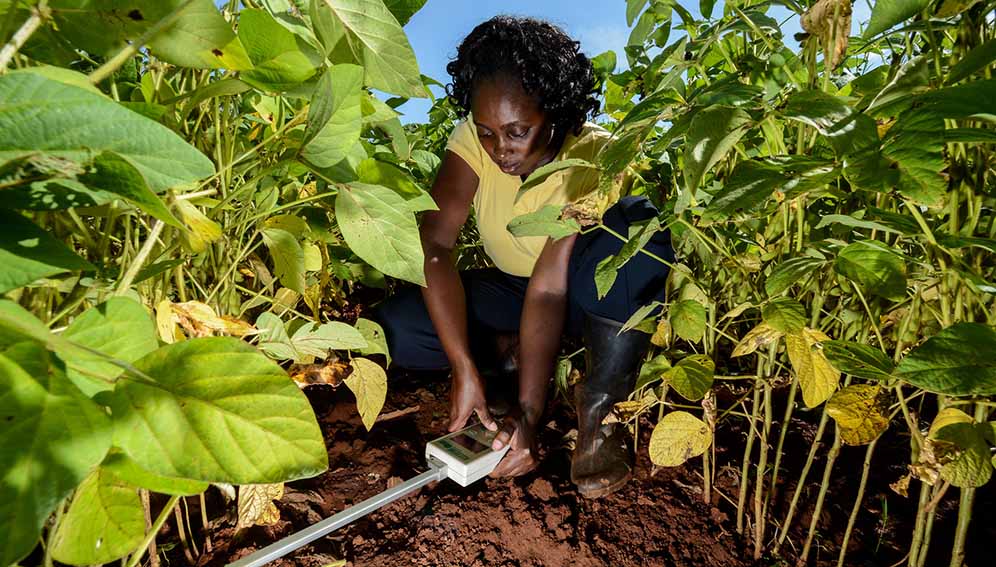 [NAIROBI] Chioma Blaise Chikere is at the pinnacle of her career, as a professor of environmental microbiology and biotechnology at the University of Port Harcourt in Nigeria and director of the institution's Entrepreneurial Centre.
Yet in this part of the world, such an achievement by a female scholar can be misleading.
Peel away the trappings that come with her office and you reveal a litany of struggles, obstacles and stereotypes that continue to dog the careers of many women scientists from the global South.
"My dream of becoming a world-class scientist was slipping through my fingers due to lack of funds," Chikere says of her earlier struggles. "My journey during early career days as a researcher and scientist was seriously limited by lack of access to educational resources for internationalisation."
Research shows that when you have a gender balance in a team, the collective intelligence of that team goes up. We need this diversity of cognitive approaches and problem solving."

Elizabeth Pollitzer, Founder and Director, Portia
From a lack of access to standard scientific equipment and laboratories, to inadequate mentorship and scholarship opportunities, Chikere's career progression was in serious doubt.
Her story mirrors that of many researchers from the global South who still struggle to be on par with their counterparts in the North in terms of funding, collaboration and publishing — with negative impacts on global development.
---
Read the full article on SciDev: Just 20% of climate change studies 'written by women', Dann Okoth, 23 August 2022.