How the Elsevier Foundation is enabling women's leadership to address global challenges
Annual report examines inclusion, climate action, and other Sustainable Development Goals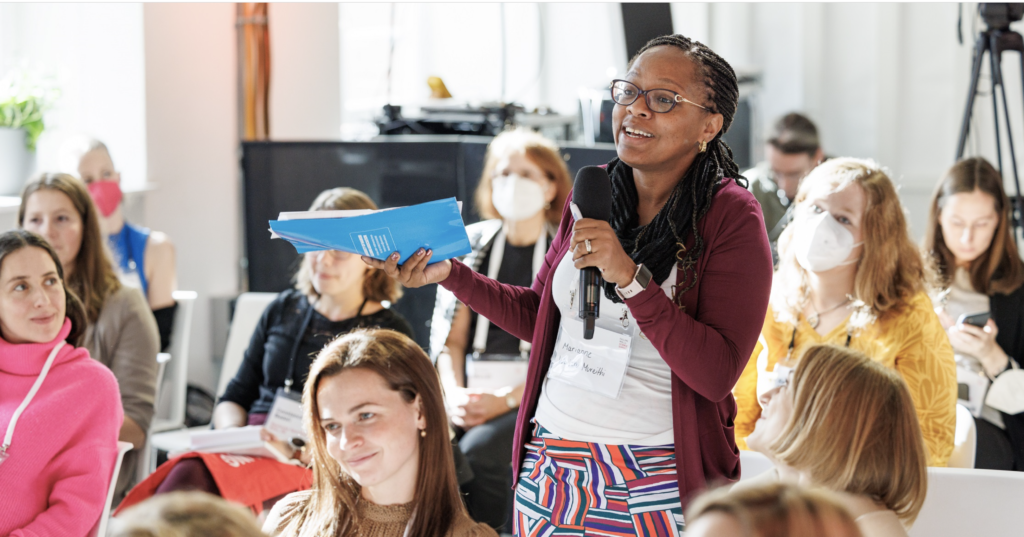 Last month, Ylann Schemm, Executive Director of the Elsevier Foundation joined our partners, The World Academy of Sciences (TWAS), in their headquarters in Trieste, Italy, for an inspiring workshop for our recently awarded gender equity and climate action project grants winners.
This workshop was a powerful reminder of the critical role of women's leadership in addressing global challenges. The insights shared by speakers as well as the participants themselves underscored the importance of collaboration and cross-sectoral partnerships in advancing gender equity and climate action. As one participant illustrated, "In Kenya, we have a proverb that says: if you want to educate a nation, educate a woman. Women are progressive, they share the knowledge. They are the most vulnerable and mostly affected by climate change, and they need to understand where this problem is coming from and that solutions can come from them."
This partnership embodies the important role played by the Elsevier Foundation in tackling a cross section of issues, and as we launch our Annual Report, we are prompted to ask some important questions about equity in research and health, and indeed about the Foundation's role in tackling the challenges to bringing about greater inclusion.
The 2023 Elsevier Foundation Report
Established in 2006, the Foundation and has since worked with over 100 partners in 70 countries, providing around $16 million in grants to projects supporting climate action, gender equity, inclusive health and research, and more.

Read the report, or browse a visual summary.
For example, how can we make research more inclusive of the Global South? This is the critical question that Elsevier's 2022 report Pathways to Net Zero: Global South Research in the Transition to Clean Energy raises. The report makes a compelling case: for clean energy and carbon capture research to succeed, researchers in the Global South need to be fully included in the conversation. From the report, we learn that only a small proportion of Net Zero Energy research is conducted in and for the Global South. Researchers from the Global South accounted for a fifth of publication authors and 9% of international collaborations while a very small percentage of researchers conducted Global South fieldwork.
---
Read the full article on Elsevier Connect: "How the Elsevier Foundation is enabling women's leadership to address global challenges", Rebecca Clear, 3 May 2023.