Girls are using data analytics to figure out what's fair – and what they are capable of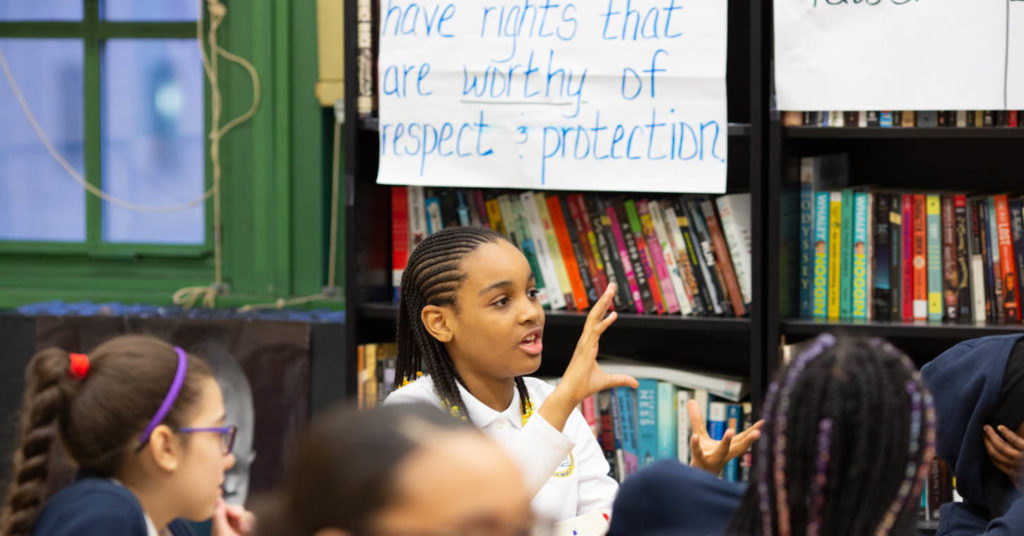 BRONX, NY — In a brightly lit classroom, middle school girls are chatting, tossing dice and penciling their scores on an index card. It may seem like fun and games in this playful after school program, but stick around and you will see that there's much more to it.
What these students are about to learn may well impact them far into the future.
"This program helps you understand challenges that you're going to meet in life and how to overcome them," said 11-year-old Rodiyat. "And they don't treat you as a child now because they know that you're not going to be a child forever," she added. "They teach you stuff that you're going to come back to later on."
The "stuff" she's referring to includes everything from the fundamentals of data analytics to how to think, question and learn.
Rodiyat is enrolled in the Pre-G3 Elsevier Data Analytics Preparatory Program, developed by Girls Inc. of New York City in partnership with the Elsevier Foundation. Here, girls in 10 New York City public schools are immersed in the world of data analytics and how data can be used to interpret nearly every aspect of their lives. This class meets at the Young Women's Leadership School of the Bronx.
Students are taught data science through the lens of social justice issues:
They review articles about current events and analyze the metadata to come to their own conclusions.
They explore ethical usage of data via databases used by the College Board, health insurance companies, social media, and health and wellbeing tracking devices like Fitbit and Sleep Cycle.
---
Read the full article on Elsevier Connect: "Girls are using data analytics to figure out what's fair – and what they are capable of", April R. Williams and Alison Bert, 20 December 2019