Equitable care begins with an equitable start
How the Elsevier Foundation is helping Historically Black Colleges and Universities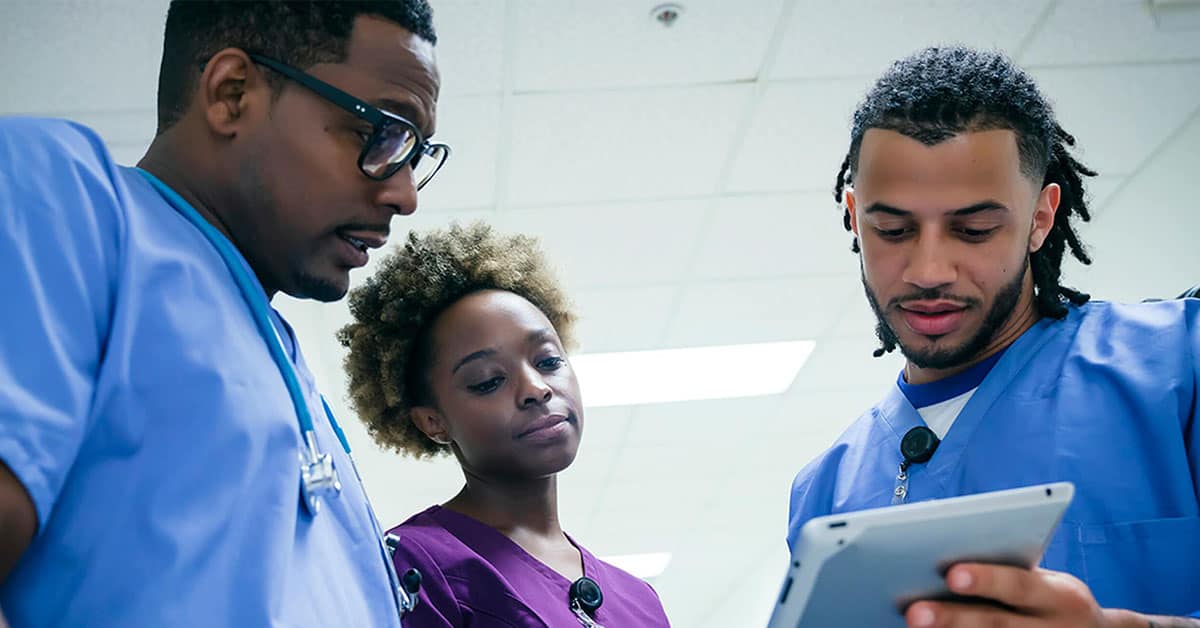 The Elsevier Foundation is committed to supporting nursing students through the Schools of Nursing Scholarship Fund—a step in the right direction for ensuring that all nursing students are provided a level playing field when pursuing higher education.
Springboarding off the National League of Nursing/Elsevier HBCU Excellence in Technology Innovation program, the Historically Black Colleges and Universities Schools of Nursing Scholarship Fund aims to address the pervasive health disparities in U.S. health care by promoting a racially diverse nursing workforce. Over the past three years, the Elsevier Foundation has worked closely with education and nursing institutions to promote equitability in learning and practice.
These scholarships have made the dream of becoming a professional nurse attainable for many students … relieving the stress imposed surmounting student debt, resulting in students completing their education uninhibited.
— Dr Cecil Holland, Associate Dean and Professor of Nursing  at Winston Salem State University
Historically Black Colleges and Universities (HBCUs) are deeply committed to fostering thriving careers, in tandem with research and outreach on the needs of minority communities. With 107 HBCUs across the US, these academic institutions allow students to develop professionally, while building community through a shared sense of belonging and initiative. For nursing students, HBCUs bridge the gap between accessing knowledge and providing equitable patient care to people of color. By creating inclusive learning opportunities that extend beyond classroom, HBCUs are a space for reflection and change.
Embedded in policies and institutions that oversee health care providers, structural racism fuels disparities in patient care by undermining the well-being of patients from racially diverse communities. As frontline workers, nursing practitioners are integral to the entire medical profession.
---
Read the full article on Elsevier Connect: "Equitable care begins with an equitable start", Neelam Reddy, 7 June 2023.