Creating an inclusive research ecosystem for the Global South

At 20, Research4Life continues to evolve amid the rise in research from the Global South and the growth of open access.
Stories of lifesaving medical interventions are not uncommon among this community of users. More than 10,000 institutions in 125 countries are registered for Research4Life — which provides free or low-cost access to one of the world's largest collections of academic and professional peer reviewed content.
A public-private partnership launched in 2001, Research4Life brings together five UN Agencies; 200 leading publishers from around the world; Cornell and Yale Universities; and the STM Association. Together, we are supporting the UN Sustainable Development Goals' call to reduce inequalities and ensure equal opportunities for all.
For 20 years, Research4Life has focused providing on free access to knowledge. The collection grew from 1,500 journals from six major publishers — with Elsevier opening its content as one of the six founding partners — to more than 150,000 resources in 2021. But the landscape in which the partnership operates has been evolving rapidly, from the introduction of the SDGs in 2015 to the rise in research from the Global South, to the COVID-19 pandemic — over which time open access has played an ever-expanding role in the research system. Ylann Schemm"We've reached an inflection point in the partnership," said Ylann Schemm, Chair of the Research4Life Executive Council and Director of the Elsevier Foundation:
Our users — researchers from developing countries — are not passive consumers of research; they are increasingly producers of knowledge and have much to contribute to our global research ecosystem. Research4Life must rise to this challenge.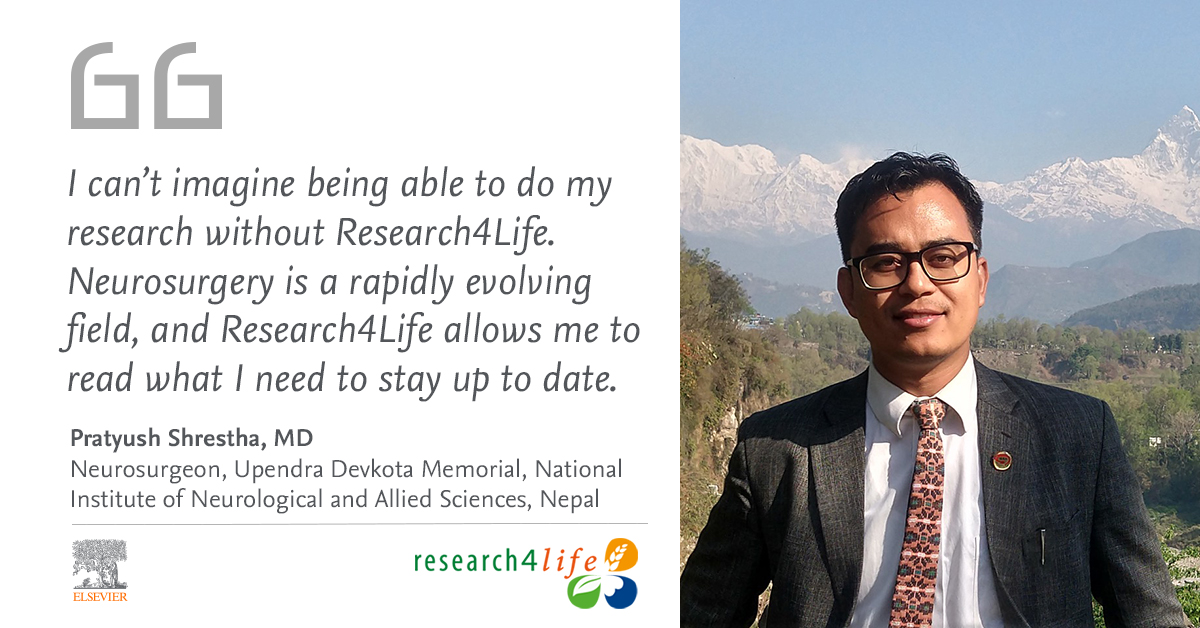 ---
Read the full article on Elsevier Connect: "Creating an inclusive research ecosystem for the Global South", Domiziana Francescon, 10 December 2021.