Black Girls Code – CODE Girl Club
Published: Friday 4th December 2020 Category: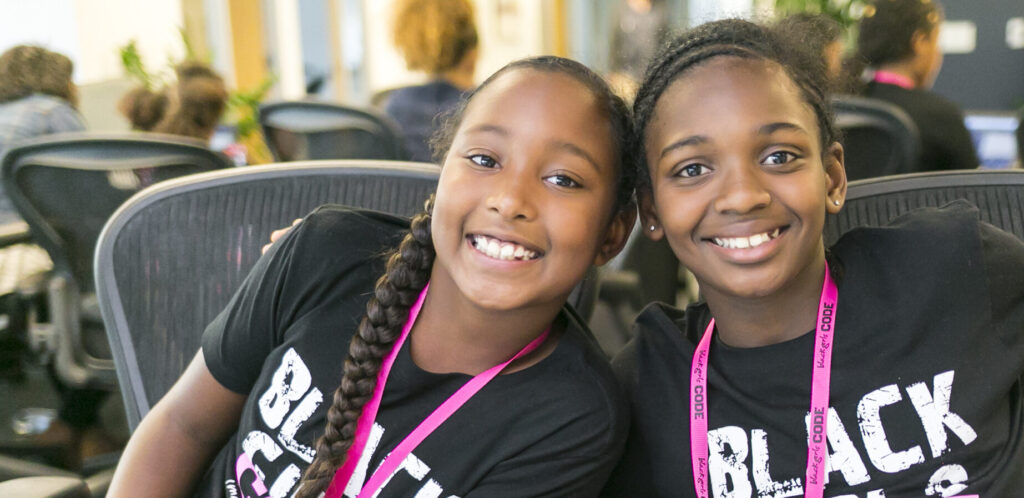 Launched in 2011, Black Girls CODE (BGC) is devoted to showing the world that black girls can code, and do so much more. By reaching out to the community through technology focused programs and events, Black Girls CODE introduces computer programming and technology to girls from underrepresented communities in technology areas such as web design, robotics, gaming, mobile app development and more.
The mission of Black Girls CODE is to directly address the issue of racial equity by providing girls of color an opportunity for early exposure to STEM focused technical careers (particularly in computer science) and by providing role models from the pool of existing female technologists to "shift the equation" and to feed the pipeline creating the next generation of leaders and builders in technology.
Black Girls Code has for these reasons developed an effective, culturally-sensitive, community focused STEM curriculum, and additionally provides soft skills training and core community building to foster deeper personal transformation, professional growth, and community ties for girls of color. BGC provide participants with both skills necessary to develop proficiency in basic computing concepts as well as build upon the learned core competences with a tiered curriculum offering further training opportunities.
In 2021, the Elsevier Foundation will support a BGC CODE Club in Philadelphia containing a series of interactive sessions throughout the duration of this 4-6 week program that includes mobile app development, web development, and game development. The program provides participants with intensive training sessions to develop skills sets in one or more of these coding technologies. In addition to classroom instruction, office hours are also available for participants throughout the duration of the program.
Read more about the partnership